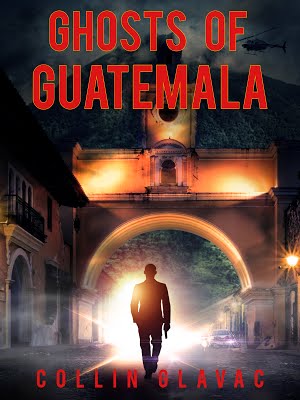 Spy Thriller
Date Published: 11-25-2019
Who can you trust when corruption and danger are a way of life?
The CIA never left Latin America, and is facing catastrophic blackmail at
the hands of an erratic Guatemalan drug lord: the infamous patrón of
Antigua – Pablo Puentes. Desperate for a swift solution, the agency
calls in their black operative fixer: John Carpenter.
John is a cold-blooded professional ready for the job. But the mission
doesn't have a simple fix. Pablo has a disastrous kill switch in
place.
John is still haunted by the mysterious death of his best friend who died
on a far too similar mission, and now is uncertain about how much he can
trust his handler or his sensual partner.
Back at the agency, tensions are running hot as the stench of corruption is
growing to a boiling point. If things aren't put to rights – and
soon – the entire mission will go up in flames and take the CIA down
with it.
Only John Carpenter can bring this drug lord to justice and get the answers
he deserves.
Because this mission is personal…
If you like the relentless tension of Daniel Silva and the gritty reality
of Lee Child then you'll love this first book in the John Carpenter
Trilogy!
About the Author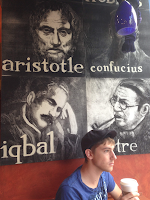 Collin Glavac is a Canadian born actor and writer who lives in the province
of Ontario Canada. He has written, directed and acted in two original stage
plays, In Real Life, and LoveSpell. He completed his Dramatic and Liberal
Arts B.A. and M.A at Brock University.
Ghosts of Guatemala is his first novel.
Collin loves hearing from readers, so please don't hesitate to contact him
by email at: collinglavac@gmail.com
Contact Links
Purchase Links