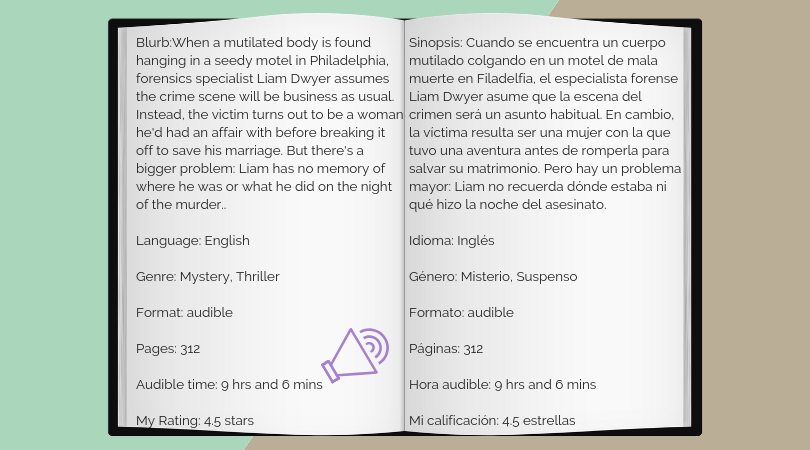 Review
This one was on my shelf a little while, and now that I heard it, wao it was amazing.
The characters were super interesting and the plot was pretty intense since it was a cop thriller.
Liam was so good and I almost felt bad for him as the things keep coming and piling, but he grow by the end that's good.
I liked that the author have a mastery of his storyline and deliver something a lot of people can relate too or have a heart to try to advise someone in a similar situation.
Overall a great book and listening if you love mystery and police drama.
Reseña
Este estaba en mi lista por un rato, y ahora que al fin lo escuché, fue increíble.
Los personajes eran súper interesantes y la trama era bastante intensa ya que era un thriller de policías.
Liam era tan bueno y casi me sentí mal por él cuando las cosas seguian acumulandose, pero él crece al final, eso es bueno.
Me gustó que el autor tenga un dominio de su trama y ofrezca algo con lo que mucha gente se puede relacionar o tener algo en la situación que puede servir para tratar de aconsejar a alguien en una situación similar.
En general, un gran libro para leer y escuchar si te gusta el misterio y el drama policial.