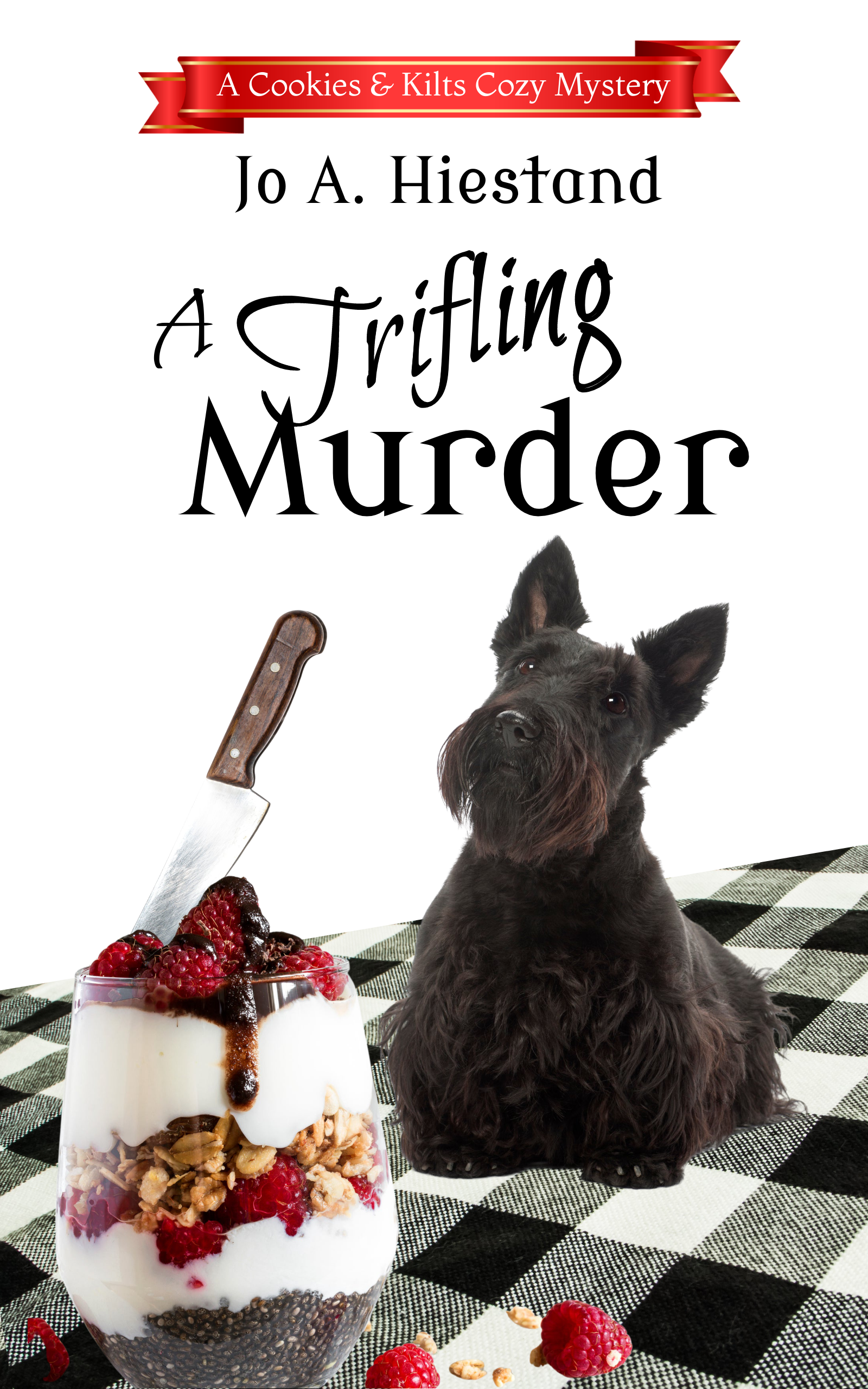 Cookies & Kilts Mysteries
Cozy Crime Mystery
Date Published: 01-24-2022
The annual Robert Burns Birthday Dinner celebration is underway in the
small Missouri town of Beaudin Trace. Guests gather to honor Scotland's
national poet with bagpipes and haggis and a trifle for dessert. But
everything isn't as smooth as Scotch whisky. The Society's president and
vice-president have a very public haggle over the haggis. And less than an
hour later, one of them is found dead.
And found by Kate Dunbar, owner of The Cookie Cutter Bakery. It wouldn't be
too bad except the victim was murdered with her knife.
Gossip hints she is the killer. The majority of her customers must agree,
for her bakery sales fall drastically. If she is to keep the business from
crumbling, she needs to investigate.
But sleuthing is harder and more dangerous to Kate and those around her
than she thought. Luckily, she gets help from the town's zany songwriter and
his Scottie dog. Murder is no trifling matter.
About the Author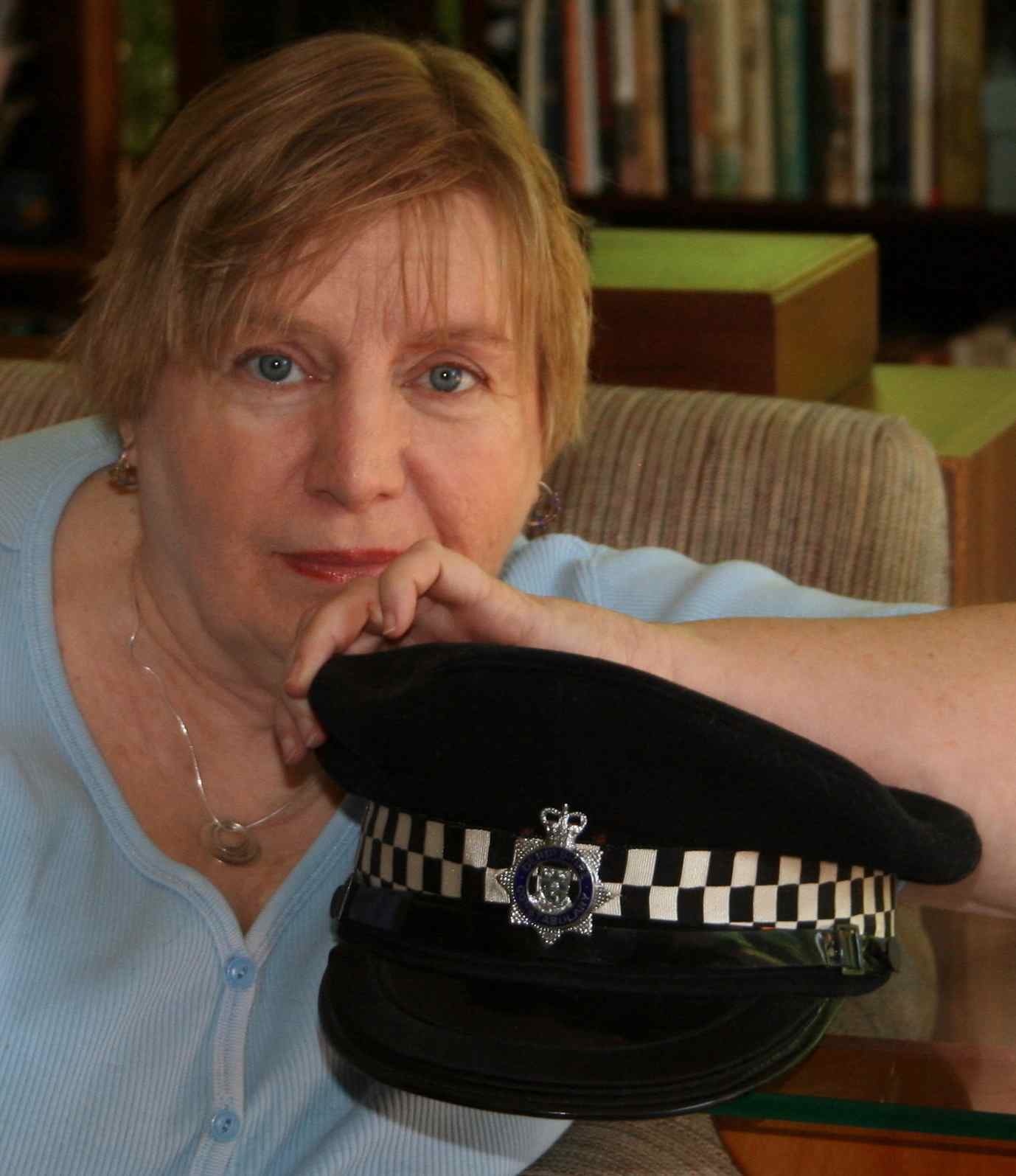 Jo A. Hiestand grew up on regular doses of music, books, and Girl Scout
camping. She gravitated toward writing in her post-high school years and
finally did something sensible about it, graduating from Webster University
with a BA degree in English and departmental honors. She writes a British
mystery series (the McLaren Mysteries)—of which three books have
garnered the prestigious N.N. Light's Book Heaven 'Best Mystery
Novel' three years straight. She also writes a Missouri-based cozy
mystery series (The Cookies & Kilts Mysteries, of which "A Trifling
Murder" is the second book) that is grounded in places associated with
her camping haunts. The camping is a thing of the past, for the most part,
but the music stayed with her in the form of playing guitar and harpsichord,
and singing in a folk group. Jo carves jack o' lanterns badly and
sings loudly. She loves barbecue sauce and ice cream (separately, not
together), kilts (especially if men wear them), clouds and stormy skies, and
the music of G.F. Handel. You can usually find her pulling mystery plots out
of scenery—whether from photographs or the real thing.
Contact Links
Purchase Links
Excerpt
Kate found mystery author Beryl Muggle at her home, an old barn that had been converted a decade ago into cozy living quarters. The exterior had been given a coat of gray paint—"to give it that sinister look"—and the interior had been sectioned into rooms and filled with thrift store furniture and family pieces. The former loft retained its unwalled expanse and functioned as Beryl's writing and storage area. All in all, Kate thought, sitting in the huge living room, a clever upscaling of an empty building.
Beryl Muggle, a sixty-year-old woman with dyed bright red hair and eyeglasses that seemed to perpetually perch atop her head, stirred her cup of tea and looked at Kate. The room was quiet but for the faint clicking of the gas logs blazing in the fireplace.
"I hope I'm not keeping you from your writing." Kate took a sip of tea, second-guessing her decision to drive out to the residence. It sat five miles north of town in a deserted pastureland fringed with trees to the west. A small shed that appeared to be standing by luck alone leaned against a massive oak several dozen yards away. Kate angled her head out of the sunlight filtering through the window and gazed at Beryl. The woman looked as though she hadn't a thing to do but sip tea and chat. Kate continued. "It's so mysterious, the empty shop burglary, and yet nothing was taken. If you add Ron Picard's break-in, well, that just adds to the puzzle." At least, I think so, she added mutely. Disregarding Josh's opinion… "I can't think of anyone else so adept at thinking up mysteries and solving them, so I thought you could figure this one out in a snap." Kate set her empty cup on the coffee table. "How many books do you have out now?"
"An even two dozen. The latest one comes out next month. Mayhem Among the Mangoes. It's in my Cozy Veggie series."
"Oh." Kate chewed on her bottom lip, trying to think of a comment. "It sounds…so…thrilling."
"Thank you. I write all of these under my pen name, of course, though I am considering using another name for a new series I'm bashing about."
"If you don't mind my asking, how did you decide on your current pseudonym? S.O. Teric is so…unique."
Beryl beamed, settling back in her chair. "Isn't it? I was inspired. That's the only word that describes my flash of genius. The full name is Sadie Odilia Teric, but I can't use that on the cover, so I opted for the shortened version with initials and of course use my full pen name on the author bio inside the book. Sadie was my great grandma's name, and I chose Odilia because she's the patroness of the blind."
"Well," Kate blinked, drawing in a breath. "It's certainly…memorable."
"Thank you. I don't know if I enjoy writing those cozy veggie books or the musical instruments series the most. But I don't have to have a favorite. I just write as the muse hits me."
Kate nodded, not certain how to reply.
"Now, then. I hate to rush you, but I do have to get back to the one I'm writing now. I'm calling it A Muddle of Puddles. It's in my cozy weather series. I'm in the part of the story where Juanita Fozzard—she's my protagonist—is trapped inside an old mine and it's been raining like cats and dogs for days. So naturally the water in the river is rising and is about to flood the mine. It's thrilling!" Beryl's eyebrows rose as she looked at Kate.
"Sounds like it. Well, I'll make this brief. As I said, I'd like your opinion about the burglaries, if you can figure out what's going on."
"You know, the same thing happened to Honey French, my heroine, in Aggression Amid the Okra. Or did it happen to Tiffany Dollenberg in The Glockenspiel Deal? Gee, now that I think of it, I realize both books dealt with a burglary. Oh, and I used a similar break-in scene in Harmonicas At Midnight." She shook her head, frowning. "No, I don't think that's correct. The part I'm thinking of was in Aggression Amid the Okra. Yes, definitely Okra. I have a tendency to confuse my books sometimes. It's perfectly understandable."
"I'd think writing two dozen books would make it difficult to keep plots straight."
Beryl blinked, shifting her attention from somewhere on the ceiling to Kate. In turning her head, the sunlight glanced off her glasses and looked like a mental spark. "Pardon? Oh, the plots. Well, I write sort of freely. I think that influences my muddle."
"Freely?"
"Yes. I once did an interview for a magazine—they wanted to know about my writing style and a typical day. You know the sort of thing. Author insights so readers can cozy up to you. Anyway, I confessed I move about from book to book, as the spirit urges. I might write a few chapters on Aggression Amid the Okra and then write a half dozen pages for Harmonicas At Midnight—striking while the thought is there—and then turn to A Muddle of Puddles while that scene idea is red hot." She sighed heavily, smiling. "You can't take notes for that sort of thing. No. You must get it down while it's bubbling inside you before it evaporates and is gone." She finished the last of her tea and set her cup beside Kate's.
"But even if you can't recall a specific book, you've written the burglary scene quite often. Is there any general truth you've discovered from your research? You're so good at deciphering puzzles like this. I thought you'd have a suggestion since you deal in mystery plots every day."
Beryl frowned and pursed her lips, as if thinking deeply. "The motives were different in all these instances. Or did I have the bad guy looking for something in Tine and Tine Again? That one's very popular. It's in my Cluttered Kitchen Series. I think. Or maybe it's with the veggies."