A Raymond Mackey Mystery, Book 1
Mystery
Date Published: September 30, 2021
Publisher: OTF Literary
Raymond Mackey is a struggling crime writer. His friends call him Mack. But friends are in short supply these days. Mack's thirty years as a homicide detective came to the kind of abrupt, ignominious end that tends to make friends dry up and blow away. It matters little that Mack was never actually a mole working for a shadowy, seemingly omnipresent mob boss. Somehow, the evidence was there anyway and the scandal ended everything for him overnight. Lucky to stay out of prison, Mack lives in a netherworld of forced retirement, spinning his memories of old homicide cases into pulp fiction and working part time as a shopping mall cop. His wife Marlo, the greatest criminal investigator Mack has ever known, has been dead of pancreatic cancer for nearly five years. That leaves his ancient Smith-Corona Corsair, a pack of Camels, a bottle of Old Forester, and Marlo's bourbon-loving cat, Phil, as Mack's only company.
Almost. Because Mack also keeps himself company. The psychiatrists call it Depersonalization-Derealization Disorder. Mack calls it Triple-D. But crazy also works. It means he watches himself, usually from an overhead perspective, as though someone has tied a floating camera to a back beltloop on a long string. It makes him feel watched, and not by someone inclined to judge him kindly. So Raymond Mackey comes complete with his own Greek chorus. "Watch yourself, Mack," people tell him. He has no choice.
When one of Mack's old informants goes missing and Mack's face turns up in a dead man's camera, his past comes roaring painfully back to life. Now the police want him for questioning, the mob want him dead and it's increasingly difficult to tell who, exactly, is working for whom. As a mercilessly hot Chicago summer finally breaks and it starts to rain bodies, Mack finds himself past his prime for this kind of action. Retirement has added weight and subtracted agility. He hasn't fired a weapon in years. His antiquated cell phone will not stop ringing with a mysteriously blocked number. In the end, as Mack watches himself from above, it is razor-sharp instinct, cheap consumer electronics and his dead wife that offer his only hope.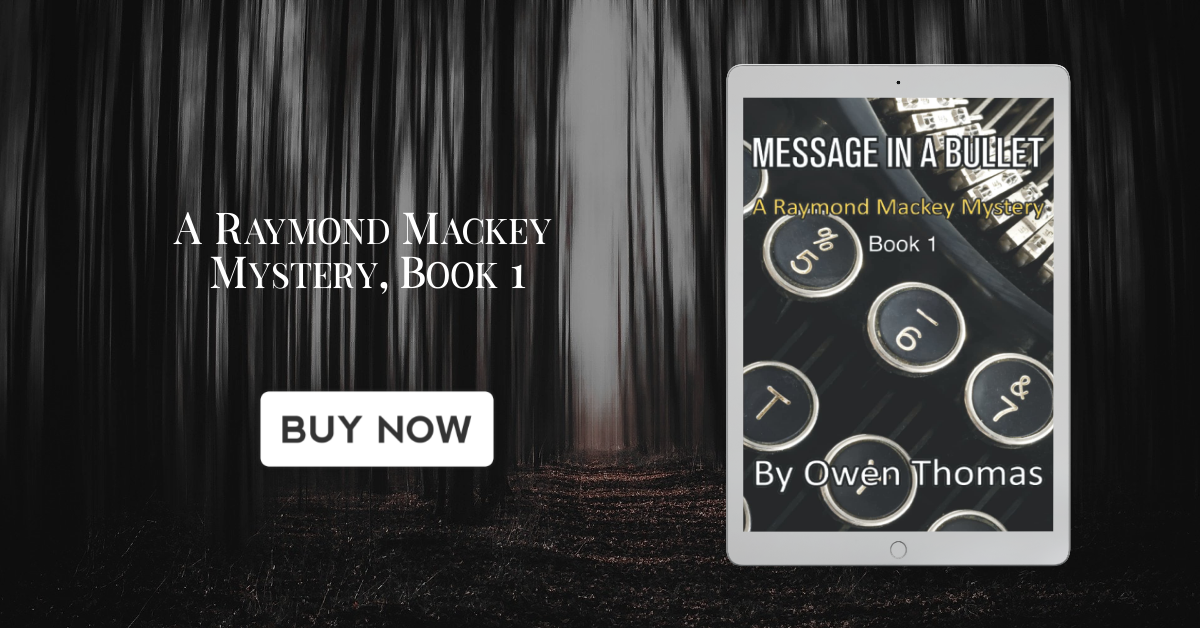 About the Author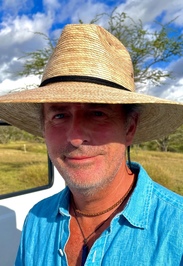 Owen Thomas is a life-long Alaskan and avid reader. He has written five books: "The Lion Trees" (which has garnered over sixteen international book awards, including the Amazon Kindle Book Award, the Eric Hoffer Book Award, the Book and Author Book of the Year, the Beverly Hills International Book Award and, most recently, a finalist in the 2020 Book Excellence Awards); "Mother Blues," (a novel of music and mystery set in post-Hurricane Harvey Texas); "Message in a Bullet: A Raymond Mackey Mystery," (the first in a series of detective novels); "Signs of Passing" (a book of interconnected short stories, and winner of fourteen book awards, including the 2014 Pacific Book Awards for Short Fiction, also named one of the 100 Most Notable Books of 2015 by Shelf Unbound Magazine); and "This is the Dream," (a collection of stories and novellas that explore that perplexing liminal distance between who we are and what we want). Owen maintains an active fiction and photography blog on Facebook, Tumblr and on his author website at www.owenthomasliterary.com. 
 For the ninth consecutive year since he has been measuring his commercial success as an author, Owen has not won the Orange Prize for Fiction. Also, to great acclaim, he has not won the Man Booker Prize. Most recently, in April of 2020, Owen was not nominated for a Pulitzer. 
 Owen makes his home in Alaska, Arizona and Hawaii. When he is not writing, Owen can be found recreating and taking photographs in the grandeur of these wonderfully picturesque locations. Some of these photos are posted on Owen's photo blog, 1000 Words per Frame.
Contact Links
Purchase Link