Deco Desk Mystery, Book 1
Paranormal Mystery
Date Published: August 24, 2021
Publisher: Acorn Publishing
Jamie Whitehall Olivian has received a mysterious letter from her Uncle James. She is named after him, but she has never seen, met, or heard him mentioned in any way. Until now. And he has died and left her his entire estate. But it seems Uncle James wants her to investigate a murder. His, that is. It also seems the estate is contingent upon her acceptance of this commission. Jamie wants no part of the investigation or of the estate. She gets along perfectly well, thank you very much, a fact she emphasizes to his lawyer, who just happens to be gorgeous, making it a little harder to say no. Things take a strange turn when the victim himself asks her to reconsider. For reasons unknown, Uncle James has been unable to depart for the afterlife and is stuck in his Art Deco desk. Jamie decides to take on the job of niece and sleuth, with no experience at either, and she and Uncle James set out to find the killer. They are aided by the lawyer and a not-as-gorgeous and slightly rumpled homicide detective whose interest seems to be more than just finding a murderer.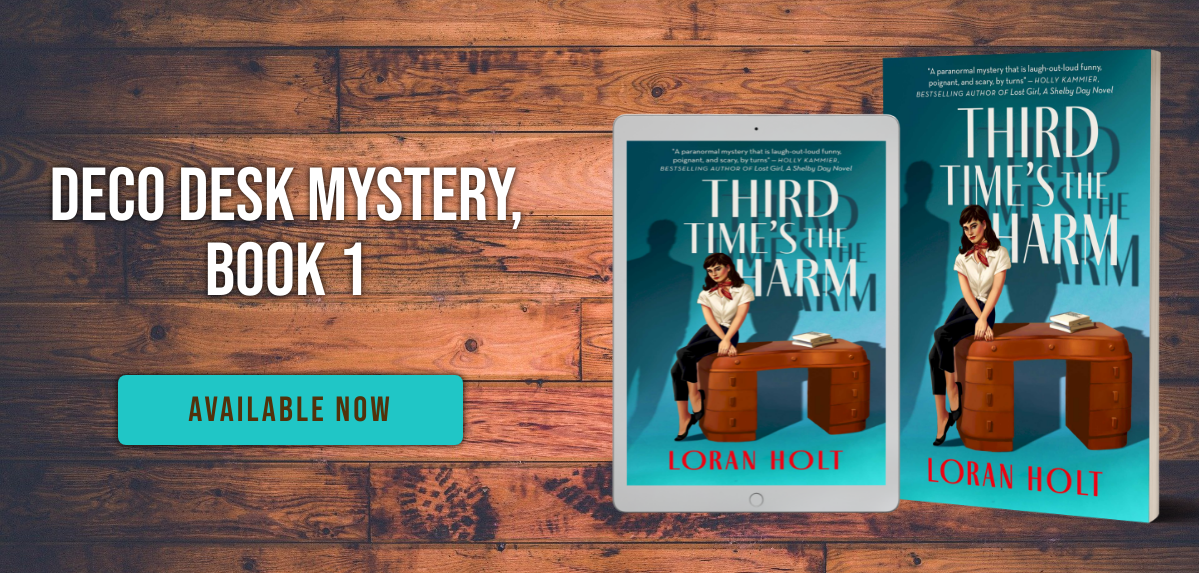 About The Author
If you live in Southern California, you're either a writer or an actor, right? As Professor Emerita from California State University, Long Beach, Loran Holt chose the writing path. Third Times the Harm is one of the results of her efforts, the first book of a series featuring reluctant sleuth, Jamie Whitehall Olivian. Holt is also the author of Nightmasters: Doubles Talk, a sword-and-sorcery epic, published by Acorn, as well. You will find her non-fiction, film-and- fashion books under the name Lora Ann Sigler.
Contact Links
Purchase Links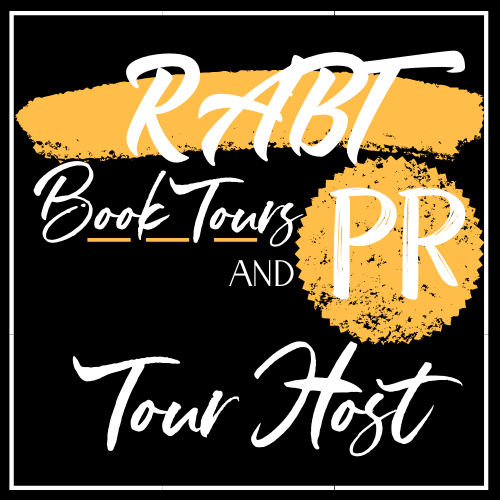 Excerpt
"Who's up for dessert?" Rising, I changed the subject.
Dennis followed me, "I'll help you bring it out."
Not wanting to make a scene, I gave in and let him accompany me to the kitchen. I expected the third degree. What I didn't expect was what I got.
With a smothered exclamation I couldn't translate, Dennis wrapped both arms around me like an anaconda, and, pressing me to the back of the kitchen door, proceeded to kiss me like a man drowning. After a few seconds, I was the one drowning. I had somehow forgotten how to use my lungs, and very quickly my knees followed suit. If he hadn't been leaning into me with the full Monty, I would have slithered to the floor like that same anaconda.
Finally regaining some sanity, and in desperate need of air, I pushed him slightly away. Only slightly, I'm not crazy – and did a little gasping.
He must have noticed what I had noticed; because his face pinked, and he moved in the dessert direction, clearing his throat. "I guess the plates should go in now." Giving me a hint of dimple, he added, "Well, you did ask who was up for dessert."
Excerpt 3
Heedless of danger – as well as bereft of good sense, I leaped to my feet, ran out the door and up the stairs, screaming, "What are you doing to my things?"
The noise stopped, followed by running feet and a ski-masked, dark-clad, figure brushed past me nearly flinging me down the stairs. I clung to the banister, fighting to keep my balance, as the figure ran out the door and disappeared.