A Regency Romance Anthology
Release Date: July 27, 2021
Join the Townsbridge siblings as they risk scandal in the name of love. As a bonus, find out how it all began in a special prequel featuring their parents.
If you love Regency romance, you'll simply adore the Townsbridges…
Once Upon a Townsbridge Story
The time has come for George Townsbridge to marry. But how can he convince Margaret to give him a chance when he is rumored to be the exact sort of man she hopes to avoid?
When Love Leads to Scandal
When Charles Townsbridge meets a beguiling young woman in the park, he's smitten. Unfortunately she's his friend's fiancée, so he knows she can never be his. Or can she?
Lady Abigail's Perfect Match
James Townsbridge dislikes Lady Abigail, but circumstance forces the two into marriage. Now, as he gets to know her better, might he discover that his perception of her was wrong?
Falling for Mr. Townsbridge
When William Townsbridge returns from Portugal and meets his mother's new cook, it's just a matter of time before he loses his heart completely. But is a shared future possible?
A Duke for Miss Townsbridge
Sarah Townsbridge knows there's something wrong with the duke next door, so she decides to save him. But is she prepared to fall for a man who has sworn off love forever?
An Unexpected Temptation
Athena Townsbridge ruined Robert Carlisle's chance at marriage once. Will he keep holding a grudge when she tries to make amends, or will he start seeing her in a new light?

About the Author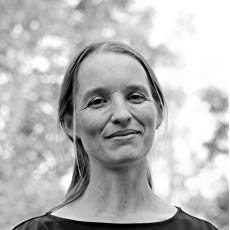 Born in Denmark, USA TODAY bestselling author Sophie Barnes spent her youth traveling with her parents to wonderful places all around the world. She's lived in five different countries, on three different continents, and speaks Danish, English, French, Spanish, and Romanian. But, most impressive of all, she's been married to the same man three times—in three different countries and in three different dresses.
When she's not busy dreaming up her next romance novel, Sophie enjoys spending time with her family, swimming, cooking, gardening, watching romantic comedies and, of course, reading.
Contact Links
Purchase Links