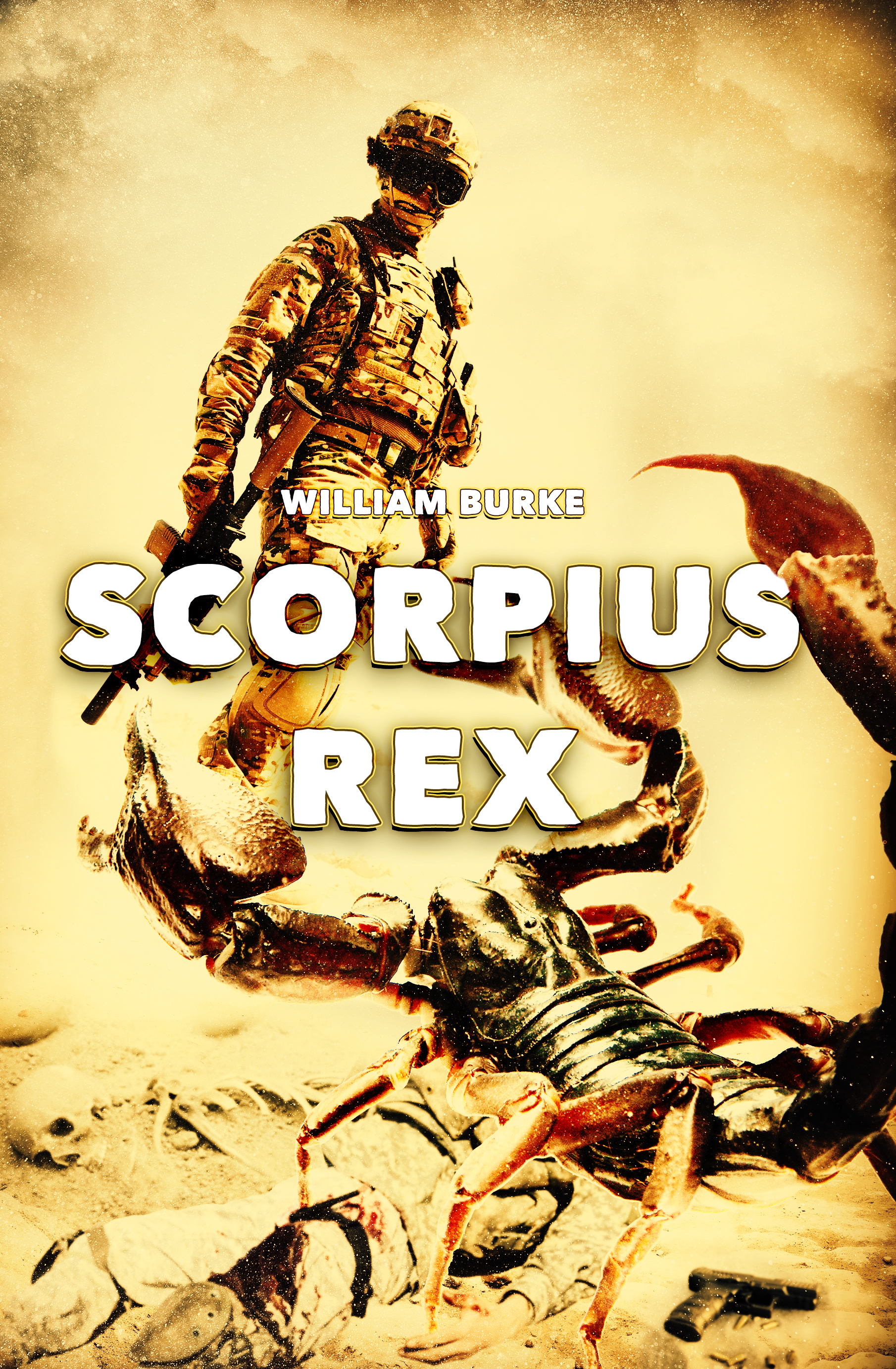 Horror/ Action Adventure

Date Published: July 20th
Publisher: Severed Press
Petroleum engineers drilling in the African desert uncover a pocket of
mysterious, life-preserving gas, and the hellish creatures hibernating
within—a colony of ten-foot prehistoric scorpions. After 400 million
years, Scorpius Rex has risen to reclaim its throne as Earth's apex
predator.
When their USAID humanitarian mission goes awry, Dave Brank's
security team becomes trapped inside the drilling complex's
electrified perimeter. Now they're locked in a life or death battle
against hordes of flesh-eating scorpions prowling the labyrinth of
machinery. Brank, a decorated soldier unjustly drummed out of the army, is
determined to save his men and the nearby village. Outside the fence lurks
another kind of monster—renegade commandos with a barbaric plan to
lure the scorpions out . . . by feeding them women and children. Only
Brank's team can stop the slaughter and, just maybe, save the world.
Unfortunately, these guys aren't elite Navy SEALS or Delta Force
Operators; they're mercenaries—battle-scarred mavericks who kill
to earn a living, not to save the world. But with humanity's survival
at stake and Brank calling the shots, even these hired guns can become
heroes.
About the Author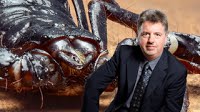 Scorpius Rex is William Burke's second novel, following a long career
in film and television. He was the creator and director of the
Destination America paranormal series Hauntings and Horrors and the OLN
series Creepy Canada, as well as producing the HBO productions Forbidden
Science, Lingerie and Sin City Diaries. His work has garnered high praise
from network executives and insomniacs watching Cinemax at 3 a.m.
During the 1990's Burke was a staff producer for the Playboy
Entertainment Group, producing eighteen feature films and multiple
television series. He's acted as Line Producer and Assistant Director
on dozens of feature films—some great, some bad and some truly
terrible.
Scorpius Rex is the glorious result of a childhood spent immersed in late
night creature features, monster magazines and horror comics.
Contact Links
Purchase Links
Read FREE With Kindle Unlimited!
You want to know more? Read the Guest Post on the button below!!
MY CHARACTER INSPIRATIONS FOR SCORPIUS REX
I'm a visual thinker, so I tend to scour the web for photographs to help inspire my characters. Scorpius Rex was no exception.
char 1
DAVE BRANK's visual inspiration goes all the way back to my childhood—it's The Rifleman himself, Chuck Connors. Most people don't know that this versatile actor was also a brilliant athlete who played professional basketball for the Boston Celtics and pro baseball for both the Brooklyn Dodgers and the Chicago Cubs. He was born Joseph Aloysius Connors, but baseball teammates christened him Chuck, due to his constantly shouting, "Chuck it to me!" to the pitcher. In 1973, Connors was invited to the White House to meet Soviet premier Brezhnev, where he presented the Russian with a pair of Colt .45 six-shooters. Brezhnev, a huge western fan, almost crushed Connors in a bear hug.
FUN FACT—Dave Brank's real-life namesake was a guy I knew in the US Air Force. Dave liked to do push-ups and smoke cigars—often at the same time.
char 2
Uber bad guy KRUGER was inspired by Mad Max co-star Robert Ward. This Australian actor and former wrestler was usually cast as a heavy. In real life Ward was a sensitive artist and writer who's 1960 novel The Set was one of the first Australian literary works to feature LGBTQ characters in a positive and thoughtful light. In 1970, the book was adapted into a film that's considered a landmark is Aussie film history.
char 3
EMILY was inspired by filmmaker, actress and friend Amy Hesketh, who embodies the kind of fearless intelligence I wanted in that character. Hesketh is a tireless worker who never batted an eyelash at being tortured and almost burned to death while playing a character. Oh, and due to her career in education that's Professor Hesketh … thank you very much. You can follow her creative exploits at http://amyhesketh.com/
char 4
GOON was inspired by this photo of Canadian American NHL Defenceman Ken Daneyko—nicknamed Mr. Devil by New Jersey Devils fans. This amazing hockey player racked up over 2200 penalty minutes in the course of his career. Upon his retirement the Devils paid him the high honor of retiring his number.
char 5
RUBY JENKINS, the tough-as-nails, smart-as-a-whip US Aid officer was inspired by the legendary Eartha Kitt. This brilliantly talented and outspoken performer was sadly blacklisted for making anti-Vietnam War comments to Lady Bird Johnson during a White House visit. Despite numerous awards for stage and recording work Kitt is most fondly remembered for her smouldering portrayal of Catwoman in the 1960s Batman television series. She was purrfect in that role.
You can meet all these characters in my new novel SCORPIUS REX, available on Amazon, Barnes and Noble, Goodreads and just about everywhere else books are sold.
Want to read the book and get to know this characters first hand!!
As an Amazon Associate, I earn from qualifying purchases. See disclaimer for more details.