Shadow Unbound
Legends & Shadows 2
Angie Day
YA, Fantasy, Paranormal Romance
Rahne Press
July 31st 2020
Ebook
404 pages
Mara is a Legend, born with unmatched power. More than that, she is a Shadow: ruthless, feared, and lethal. But all of that changed when she became Kate and fell in love with a perfectly human life and the Legend that showed her how to live it: Kylan. After battling the Shadows and uncovering the memories they stole, she was free. Free to be with Kylan, his family, and the Rogue life they had chosen.
When a new human is brought into their lives, everything unravels. The family she has grown to love is thrown into chaos. Kate can't save any of them. But Mara can.
As Mara steps back into her previous life as a Shadow, it fits a little too well. The longer she walks with danger, the more she sees in common with the Shadows she left than the Rogue she was pretending to be.
When her two worlds collide, Mara should be faced with a choice. But a greater evil awaits her, one with the power to shatter both worlds.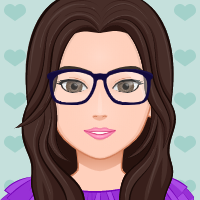 Going more deep into this rabbit hole, today I bring you the review in the second installment for The Legends and Shadows saga by Angie Day.
You can find her at her Website and discover this saga yourself, if you like fantasy you will not regret it, and I think it will hook you up since page one.
With no further ado let's go to the book.
First Impressions
The second part of this saga, it left me feeling anxious, I need to know more on this one, the ending wasn't bad just it leaves you craving for so much more.
I think this author in some way has a very good balance in emotions when it comes to writing, this one too was a roller coaster as the first one was, all the situations playing masterfully with all the characters on a plot that deepened into the past of the shadows and the future some of them wanted to achieve.
The twists were all very well placed on it and hopefully book 3 will not be far behind.
Characters
So they all grown a little by this book, and seems a little more human too, as anyone they do make some mistakes some minor some major, but that's what makes life what it is, and what makes this character be so alive.
Let's get to know some of the other characters we haven't speak about yet in this saga:
Tyler, Alec's second in command and a very complex character, he is looking for a place to belong and find something very alike with the shadows, he is very playful and adorable, I took an instant liking to him in the previous book and it's just that you really can't be mad at Tyler he just have a way of growing out in you, and he isn't as bad as he thinks either.
Lydia, this second book get a little deeper on the side story of Lydia Mara's mom and through her diary we began to learn some of the important things that made good people what they are and how too everything deeply connects in a bigger picture than we think.
Raven, a character that shows us how deeply anger and resentment can actually run and corrupt a soul, something we often as humans let the bad things that happen to us shape us for the worst instead of trying to see maybe a light of hope, but she was a very relatable character in this book.
Themes
On this one, we delve in a little more dark subjects like betrayal and the shaping of the character after traumatic events, however at no point did the book felt bad about any of these arguments, I think the author actually did a good job of integrate this elements in the plot so they're understandable and you can relate on many aspects of why the characters are what they are today and how they were shaped like that.
Final Thoughts
Overall I enjoyed this one a lot, in this one you can understand a little more what make the shadows so dangerous and at the same time an enthralling force to deal with, if I lived in this world, definitely will have feel the attraction; the other side of the coin then are the rogues that has another good vibe and force to them and feel more human and righteous so in the end, I feel that no matter which side you actually peek, in a way it will always show the duality that lives in every human alive.
Get enthralled on the story, get this second book asap!!
So if you already read it, are you able to take a side? #teamshadows #teamrogues #teamhumans let me know what you pick and if you haven't read it, don't wait another second read it now!!

Tweet