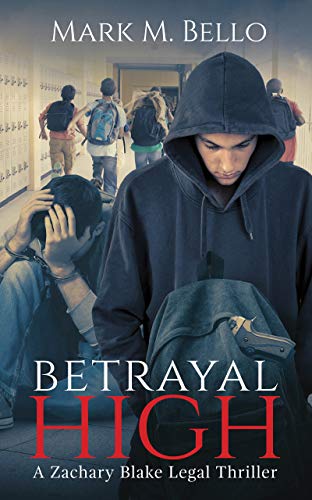 A Zachary Blake Legal Thriller. Book 5
Legal Thriller
Release Date: August 1, 2020
Publisher: 8Grand Publications
What does a kid do when it just won't stop?
Kevin Burns has had enough. Today, the bullying stops. Today, he has easy
access to his father's gun cabinet. Today, Kevin exacts his
revenge.
"You think I'm small? Maybe I am, but my gun is huge . . . Size
does matter—the larger the gun, the larger the . . ."
Jake Tracey's phone buzzes. It's a text from his brother,
Kenny.
Where are you?
English class.
Stay there. Someone has a gun. Lock the door.
Bloomfield, Michigan, an affluent Detroit area suburb, is home to trial
lawyer Zachary Blake. Other school districts envy Bloomfield, that is, until
Kevin Burns commits shocking, all too familiar, acts of senseless violence.
In the aftermath of the tragedy, everyone wonders 'why?'.
Zack Blake seeks answers, justice for the victims, including his own
son.
How does a kid get a cache of weapons?
The sellers are politically powerful and cover up their role in the
bloodbath. The 2nd Amendment protects them, doesn't it? And President
Ronald John, Zack's old nemesis, is a friend.
Can powerful evildoers be brought to justice? Can Zack expose a dark web
weapons conspiracy and the abuse of absolute political power in court?
How does a broken community heal?
In Betrayal High, a Zachary Blake legal thriller, award-winning
author/attorney Mark M. Bello answers these questions and more in this fifth
installment of what many readers are calling the country's best
courtroom drama series. Prepare to get Betrayed . . . again.