I found this tag very useful, since a lot of people actually doesn't know who I am, so this can serve as a little introduction too.
Encontré esta tag me pareció muy útil, ya que muchas personas en realidad no saben quién soy, por lo que esto también puede servir como una pequeña introducción.
The Questions – Las Preguntas
---
Are you a morning or night person? – ¿Eres una persona de mañana o de noche?
Well I'm more of a morning / afternoon person, it's this time of the day i'm more active really.
Bueno, soy más una persona de la mañana / tarde, son esas horas del día en las que estoy más activa realmente.
Do you consider yourself a good cook? – ¿Te consideras una buena cocinera?
Not really, but i'm pretty decent, at least I will not starve to death that's for sure.
En realidad no, pero soy bastante decente, al menos no moriré de hambre, eso es seguro.
Do you have children? – ¿Tiene hijos?
No, I decided not to go down that road a long time ago.
No, decidí no seguir ese camino hace mucho tiempo.
What's the thing you can't leave the house without? – ¿Sin qué no puedes salir de casa?
The obvious, with my cellphone, since I need to take pictures and all for the posts too.
Lo obvio, con mi celular, más que nada para tomar las fotos para los posts.
Have you ever gone camping? – ¿Alguna vez has ido de campamento?
Yes with my husband and his friends, it was super fun actually, a little scary at first, I kept waiting for some crazy man to come in the tent and shoot or something, I do see lots of horror movies.
Sí, con mi esposo y sus amigos, fue muy divertido en realidad, un poco aterrador al principio, seguí esperando a que un loco viniera a la tienda y disparara o algo así, veo muchas películas de terror.
What's your favorite book? – ¿Cuál es tu libro favorito?
Eragon, this one picked my interest with the movie and when I read it, it stole my heart.
Eragon, este me llamó la atención con la película y cuando la leí, me robó el corazón.
Do you have any phobias? – ¿Tiene alguna fobia?
Coulrophobia, so yes I hate clowns and everything that has to do with them, since very little, maybe because of Pennywise, otherwise, most than phobias I do have lots of things I dislike.
Coulrophobia, así que sí, odio a los payasos y todo lo que tiene que ver con ellos, ya que muy poco, tal vez debido a Pennywise, de lo contrario, más que fobias, tengo muchas cosas que no me gustan.
Do you bite your nails? – ¿Te muerdes las uñas?
When I was younger I did that a lot, now only if I had a broken nail and can't wait to get tools for that if it hurts too much like that.
Cuando era más joven lo hacía mucho, ahora solo si tengo una uña rota y no puedo esperar para cortármela con herramientas si me duele demasiado.
Are you on time or always late? – ¿Llegas a tiempo o siempre llegas tarde?
Usually super early, I don't like to get late anywhere, it's a compulsion.
Por lo general, súper temprano, no me gusta llegar tarde a ninguna parte, es una compulsión.
Have you had braces? – ¿Has tenido frenillos?
Not yet, my dentist is always suggesting them, but I deem them unnecessary since I don't want to have things in my mouth afterwards since my palate is very sensible.
Todavía no, mi dentista siempre me los sugiere, pero los considero innecesarios ya que no quiero tener cosas en la boca después ya que mi paladar es muy sensible.
---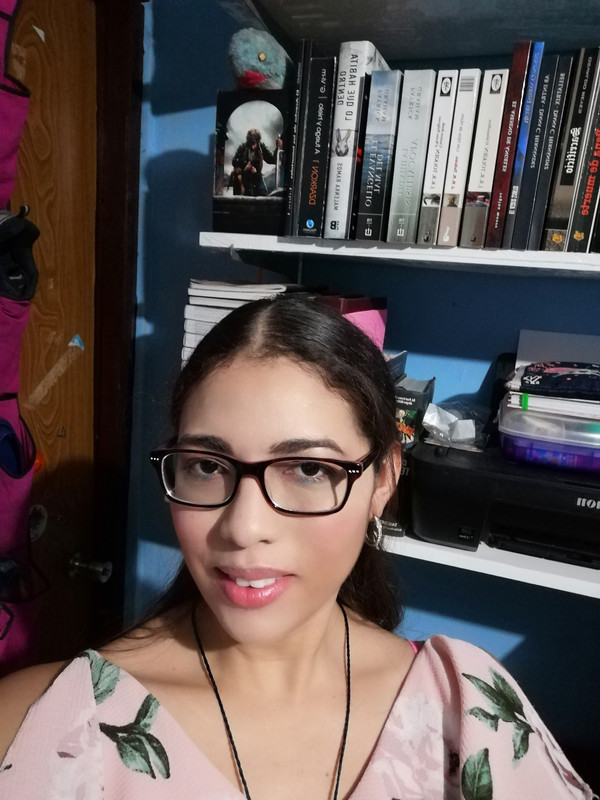 Bueno, creo que con 10 es más que suficiente por ahora, si les gustaron, pueden dejar sus preguntas abajo para hacer otro o puedo elegir más preguntas o si tienen un tag parecido etiquetenme para hacerlo.
Well, I think that 10 is more than enough for now, if you liked them, you can leave your questions below to ask another one or I can choose more questions or if you have a similar tag, tag me to do it.
Reto – Challenge: Deja tus respuestas a estas preguntas en los comentarios – Leave your answers to the questions in the comments