With my new Kindle Paperwhite came a trial of kindle unlimited, so far it's been pretty interesting, the way you can actually just download a book, read or hear it and then just return it and download another, have it appeal more if you like to read or hear a lot and you don't want to buy them all individually in case you wouldn't like it or something.
Con mi nuevo Kindle Paperwhite vino una prueba de kindle ilimitado, hasta ahora ha sido bastante interesante, la forma en que realmente puede descargar un libro, leerlo o escucharlo y luego devolverlo y descargar otro, solicite más información si lo desea. lee o escucha mucho y no quieres comprarlos todos individualmente en caso de que no te guste o algo así.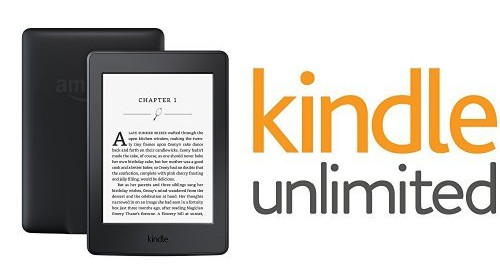 Ahora tambien en tu periodo de prueba te salva los 10.99 que debes pagar por mes, pero siento que muchos preferirían pagar esto para probar algunos libros, y ver si les gustan o no para recomendarlos o simplemente leerlos y luego listo.
Now also in your trial period the 10.99 that can be paid for months, but also the best books.
Something I like of this, is that you have magazines in this too, so you have a lot of things to dig around.
Algo que me gusta de esto, es que también tienen revistas, así que tienes mucha variedad de donde elegir.
Let me know, do you have it, have you tried it? leave me a comment.
Dejenme saber, lo tienen, lo han probado? dejen un comentario.