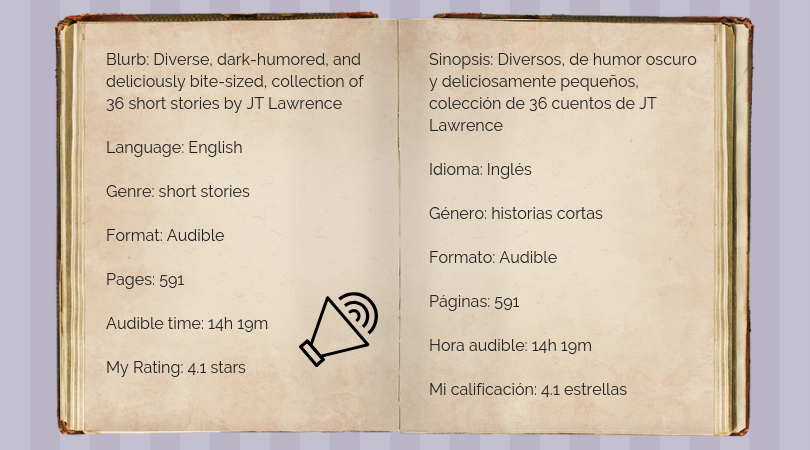 Review:
I received this book for an honest review.
I had heard the first two already and they were good as I remember, the third one on the series was pretty cool, the stories were absolutely chilling and interesting.
The last one was my favorite, poor Traveling Slacks, he got what he bargain for, but he was as happy as ever.
if you like the compilations of little stories this one is for you.
Reseña: Recibí este libro para una reseña honesta.
Ya había escuchado los dos primeros y eran tan buenos como recuerdo, el tercero de la serie fue muy bueno, las historias eran absolutamente escalofriantes e interesantes.
El último fue mi favorito, el pobre traveling slacks, obtuvo lo que buscaba, pero estaba tan feliz como siempre.
Si te gustan las recopilaciones de pequeñas historias, esta es para ti.