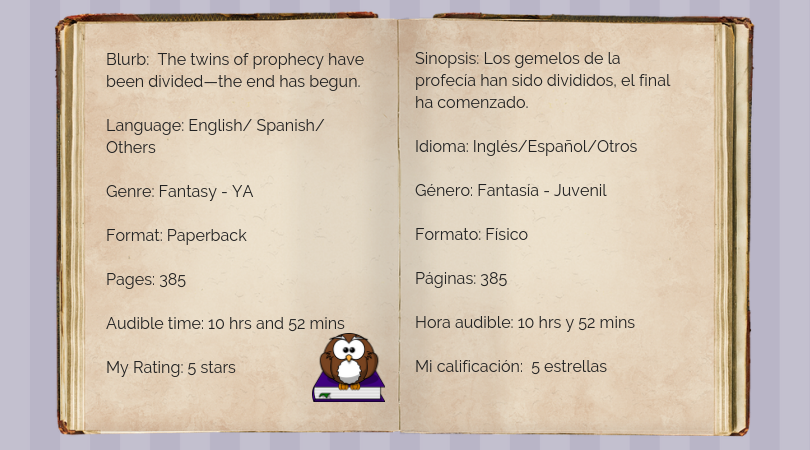 Review:
I wanted to try and finish the series since this and the enchantress were the only two left, and this one was amazing.
The revelations in this one are very interested and leaved me wanting so much more, I liked characters that seemed like bad people before and others I think were made more sinister and the plot thickens so much by the end.
The journey Sophie and Josh have made and will end in the next book it's one of the best mythology plots I have seen so far, a truly inspiring work.
Reseña:
Quería intentar terminar la serie ya que esta y la hechicera eran las dos únicas que
quedaban, y esta fue increíble.
Las revelaciones en este son muy interesantes y me dejaron queriendo mucho más, me gustaban los personajes que antes parecían personas malas y otros que creo que se hicieron más siniestros y la trama se complica mucho al final.
El viaje que Sophie y Josh han hecho y que terminará en el próximo libro es uno de los mejores argumentos de mitología que he visto hasta ahora, un trabajo verdaderamente inspirador.