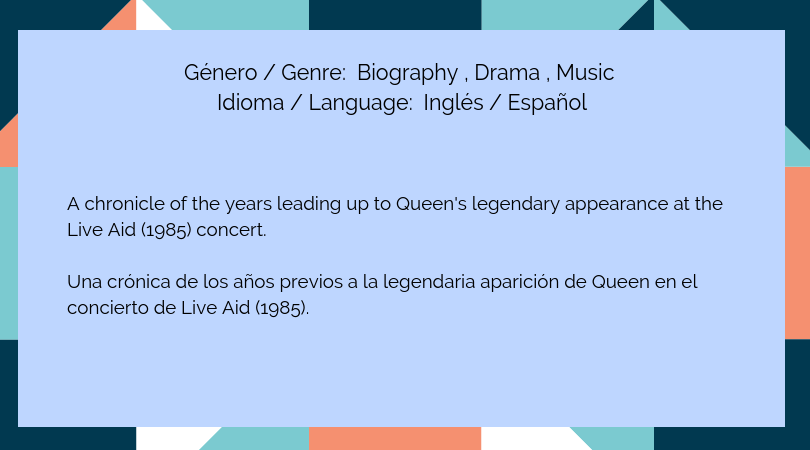 Review
An absolutely masterpiece, I went to see it on Imax and it was a truly marvelous experience, seeing all that was and come to be of Queen and to know their protagonists of this story so intimately was amazing.
The music was the better part, I love movies with music on them, and since we're talking about Queen, all of them were so good.
It moved me, to see all of the band members portrayed so good, they were pretty alike to the original band and to see all the humanity on them, that they were people with problems like any other person was interesting.
A must see for all music lovers.
Reseña
Una obra maestra absoluta, fui a verla en Imax y fue una experiencia verdaderamente maravillosa, al ver todo lo que era Queen, y conocer a los protagonistas de esta historia tan íntimamente fue increíble.
La música era la mejor parte, me encantan las películas con música en ellas, y como estamos hablando de Queen, todas fueron muy buenas.
Me conmovió ver a todos los miembros de la banda representados tan bien, eran muy parecidos a la banda original y ver a toda la humanidad en ellos, que eran personas con problemas como cualquier otra persona, era interesante.
Una vista obligada para todos los amantes de la música.