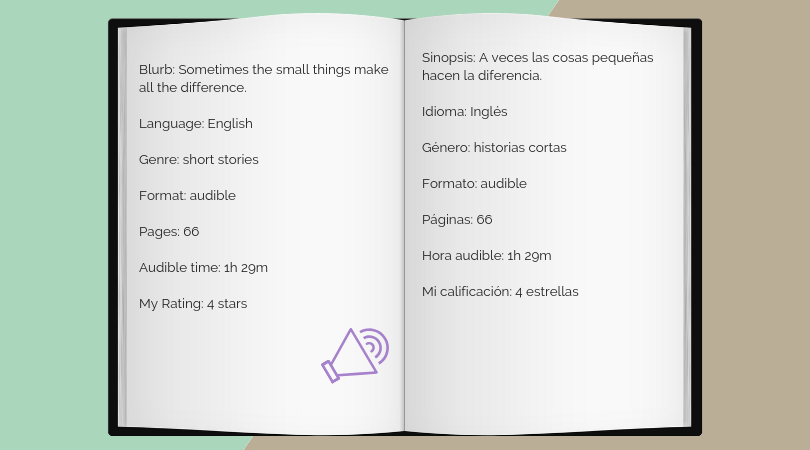 Review:
I received this book for free in exchange for an honest review.
It was very heartwarming and make one think, this teacher have an excellent idea, and maybe kindness can change things if proactively done and teach.
I liked that the students actually wanted to participate in the project and that kindness is now a part of their lives.
Sometimes a simple and little thing such as saying something nice can change someone's life.
I think everyone should read or hear this book and try to make a change in their lives and in the ones of those around them.
Buy it on:
Reseña:
Recibí este libro gratis a cambio de una reseña honesta.
Fue muy reconfortante y hacer que uno piense, esta maestra tiene excelentes ideas, y tal vez la amabilidad puede cambiar las cosas si se hace de manera proactiva y se enseña.
Me gustó que los estudiantes realmente quisieran participar en el proyecto y que la amabilidad ahora es parte de sus vidas.
A veces, una cosa simple y pequeña, como decir algo agradable, puede cambiar la vida de alguien.
Creo que todos deberían leer o escuchar este libro e intentar hacer un cambio en sus vidas y en las de quienes los rodean.
Cómpralo en: