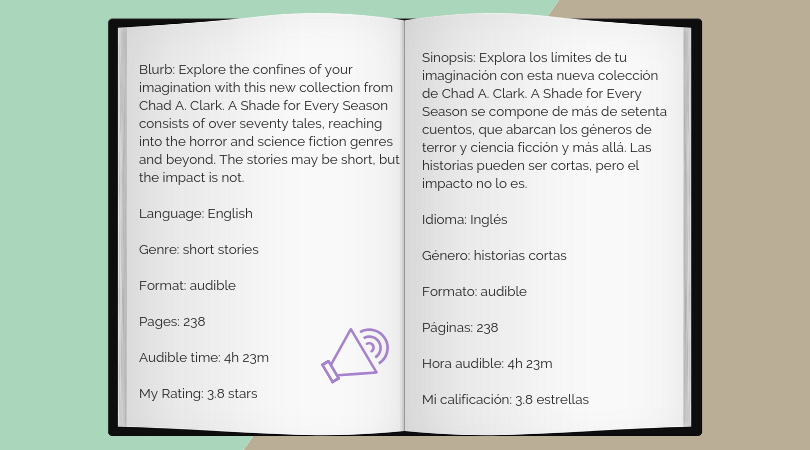 Review:
I received this book from the narrator in exchange for an honest review.
For me it was more a 3.8.
It did have a little of everything from chilling to fun to intriguing stories.
Now in my particular case, i would have loved that some of them were a little longer.
The narration were cool, i liked the quality of the narrator voice it was like hearing stories by a fire in a camp.
A cool book if you don't have much time to read or hear a book.
Reseña:
Recibí este libro del narrador a cambio de una reseña honesta.
Para mí fue más un 3.8.
Tenía un poco de todo, desde historias escalofriantes hasta divertidas e intrigantes.
Ahora, en mi caso particular, me hubiera encantado que algunas historias fueran un poco más largas.
La narración fue genial, me gustó la calidad de la voz del narrador, era como escuchar historias junto a una fogata en un campamento.
Un libro genial si no tienes mucho tiempo para leer o escuchar un libro.