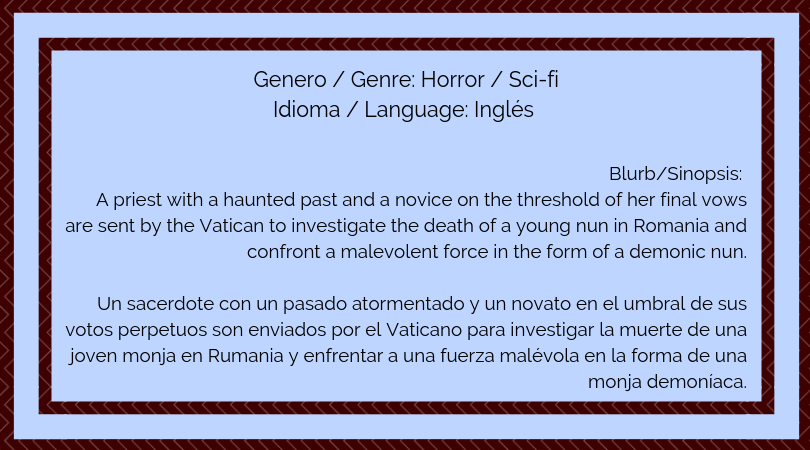 Review
I wanted to see this, since I hear from them, and after seeing the first one…
…I don't want to see them anymore, I mean, the first one was pretty bad as it was, they were no explanation whatsoever to what was happening, you don't really know by the end if it was a dream or the reality or an altered reality or what? and it didn't gives any kind of closure whatsoever. It felt like a lot of random scenes tied together trying to do a narrative.
So really I wouldn't recommend anyone seeing them, I understand this was the 70's but wao, the word horror doesn't seem fair on this movie, since it was more cryptic than anything really, they tried yes but I just didn't feel it, just maybe the horror of seeing it.
For those wanting to see it, I think you should be aware this one it's a pretty weird one.
Reseña
Esta quise verlas, desde que escuche de ellas, pero luego de ver la primera…
…ya no quiero verlas la verdad, esta que era la primera ya era bastante mala así como esta, no te dan ninguna explicación de lo que pasa y en verdad nunca entendi si se suponía era un sueño, la realidad, una mundo alterno o que? y en verdad no me dio ningún tipo de cierre al final tampoco. Se sintió más como un montón de escenas al azar que tratan de hacer una narrativa.
No la recomendaria para nadie, entiendo que esto eran los 70 pero wao, la palabra horror no parece irle bien a esta película, era más bien super críptica y si trataron pero no lo sentí como un filme de terror, el terror fue ver lo mala que era.
Para los que quieran verla, creo que deberían estar anuentes de que es una película bastante rara.