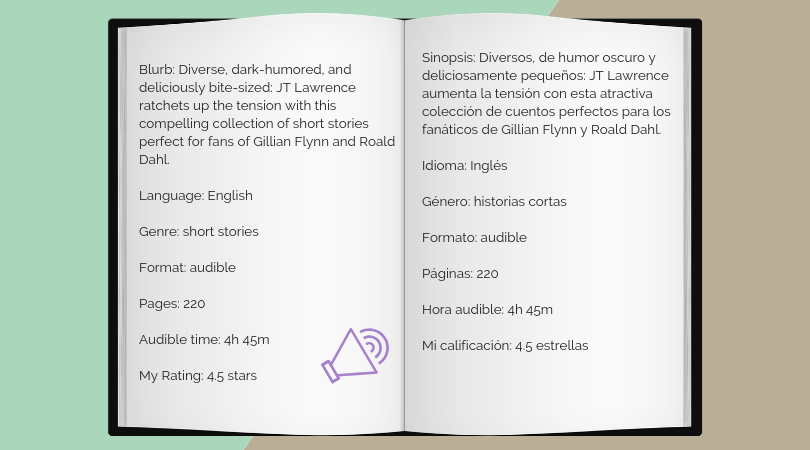 Review:
I received this book from the author in exchange of an honest review.
I really liked JT Lawrence narration style, the first story Panama Wings won me over since i'm from Panama, it was very interesting.
The old traveling slacks was fun too, I was surprised when I heard his story, he is a little crazy.
The next ones were pretty intriguing too, that's what I like most on these compilations they all have something for everyone.
The narrator made a good job telling these stories, I liked her voice.
Buy it today:
Reseña:
Recibí este libro de la autora a cambio de una reseña honesta.
Realmente me gustó el estilo de narración de JT Lawrence, la primera historia me encantó, Panamá Wings ya que soy de Panamá, fue muy interesante.
El viejo Traveling Slacks también fue divertido, me sorprendió cuando escuché su historia, él está un poco loco.
Los siguientes también fueron bastante intrigantes, eso es lo que más me gusta de estas compilaciones, tienen algo para todos.
La narradora hizo un buen trabajo contando estas historias, me gustó su voz.
Cómpralo hoy: