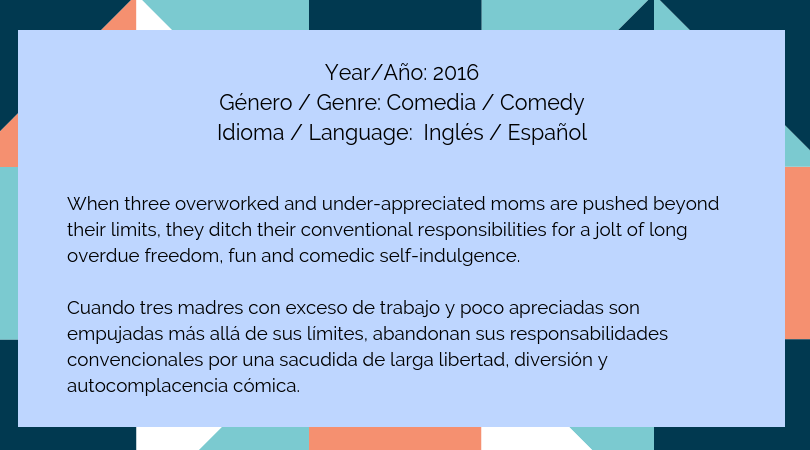 Está luego de ver la segunda obviamente me dio curiosidad cómo había empezado todo
aquello de las mamas rebeldes así que me senté a verla, me pareció muy divertida la verdad, tenía su drama sí, pero me gusto que estas mujeres tomaron sus vidas en sus manos y lograron hacer una diferencia para ellas mismas.
La verdad me ha gustado esta serie de películas de comedia, espero sigan saliendo son inspiradoras y también nos muestran que nadie en esta vida es tan perfecto como uno cree.
this one after seeing the second obviously I was curious how all of that started with the rebellious moms so I sat down to see it, I found that it was very funny, it had it's drama yes, but I liked that these women took their lives in their hands and they managed to make a difference for themselves.
I really liked this series of comedy movies, I hope they keep coming out they are inspiring and they also show us that nobody in this life is as perfect as one believes.