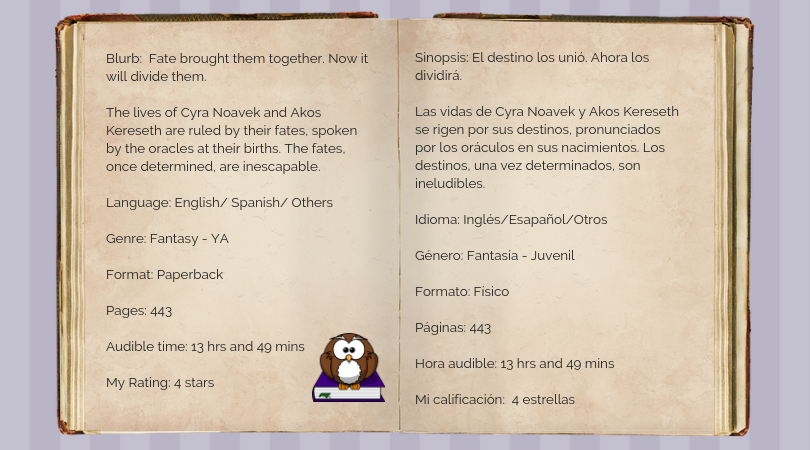 Review: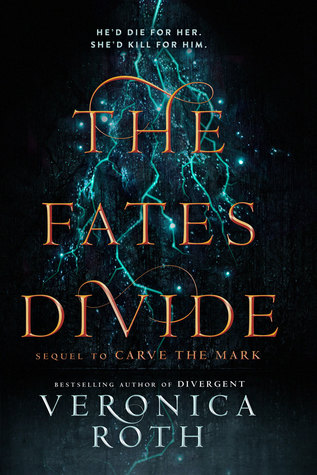 Well I have to say that the first part of the book for me was excruciating very slow but by the end pretty understandable.
The second part was a little more active and I gain the faith again on the plot and the characters.
And by the end I was loving it so much it surprised me and leave me smiling.
A great finale for the duology and pretty enigmatic ending, the addition of Cisi and Eijeh to the mix was powerful and interesting.
Reseña:
Bueno, tengo que decir que la primera parte del libro para mí fue insoportable muy lenta
pero al final bastante comprensible.
La segunda parte fue un poco más activa y volví a ganar fé en la trama y los personajes.
Y al final lo estaba amando tanto que me sorprendió y me dejó sonriendo.
Un gran final para la duología y el final bastante enigmático, la adición de Cisi y Eijeh a la mezcla fue poderosa e interesante.