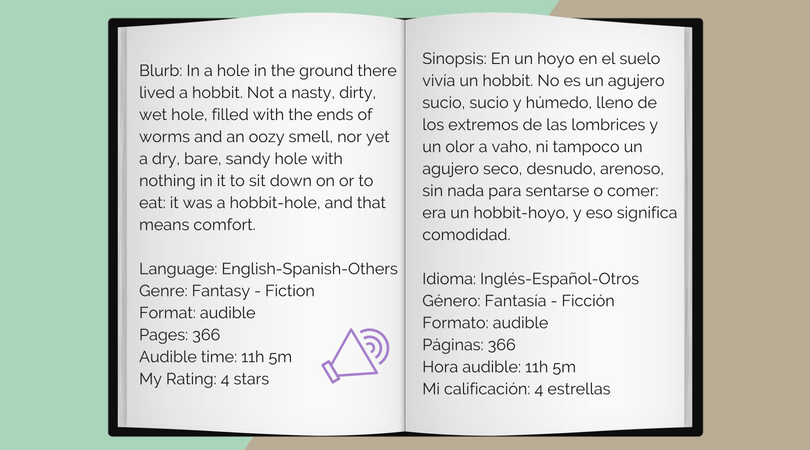 Review:
I wanted to see how different this one was from the movie and well it was pretty similar in some things but pretty different in others, I liked that it was a fast paced tale and that the adventures keep going on and on.
Bilbo was pretty polite there were no doubt, gandalf appeared several times and Thorin well he had issues. I don't recall hearing the name of Thranduil in anywhere but maybe in some other of the works they say the Elven king was him.
Pretty entertaining and imaginative.
Reseña:
Quería ver cuán diferente era esta de la película y bueno, era bastante similar en algunas cosas pero bastante diferente en otras, me gustaba que fuera una historia de ritmo
rápido y que las aventuras siguieran y seguían.
Bilbo fue muy educado, no hubo dudas, apareció varias veces y Thorin tuvo problemas. No recuerdo haber escuchado el nombre de Thranduil en ninguna parte, pero tal vez en alguna otra obra dicen que el rey élfico era él.
Bastante entretenido e imaginativo.