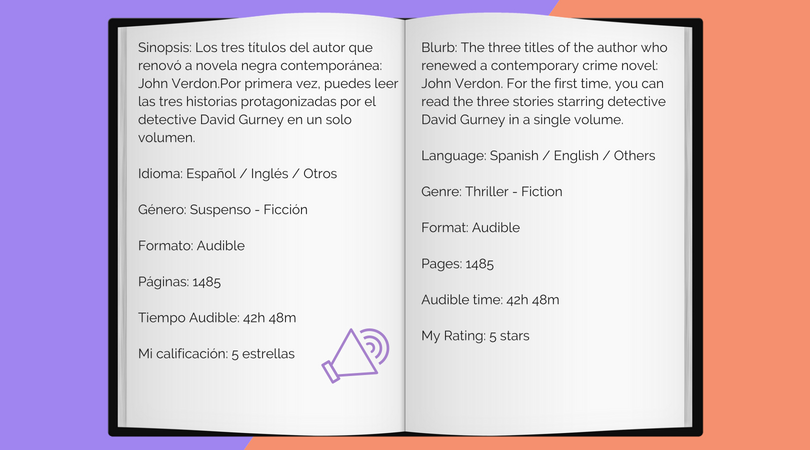 Reseña:
Recuerdo haber encontrado este pack porque hace mucho que quería leerlos y wao me
dejaron impresionada.
Como un todo es maravilloso, la audacia y lo enrevesado de los casos y sus personajes son tan intrigantes y gratificantes para una mente inquieta como la mía a la que le encanta la novela negra.
De entre mis personajes favoritos esta obviamente Dave Gurney y su mujer Madelaine, esta mujer tenia una templanza de hierro y Jack Hardwick que la verdad me encanto su cinismo y su brillantez para pensar.
Se lo que estas pensando: en este me gusto bastante el como jugaba con la mente de los personajes como con la mía, siempre te dejaba pensando en que podría estar pasando y como pasaba, la verdad que hasta el final que descubrimos todo fue como wao en serio lo máximo, porque la verdad tener un asesino que lee mentes es un concepto fenomenal.
No Abras los ojos: en este me intereso lo enrevesado que parecía ser el caso con pistas raras que parecían al revés y varias sugerencias que te dejaban a veces en el aire pero que tenían su razón de ser, el como varios casos se complementaron entre si en este libro me pareció muy suspicaz de parte del autor.
Deja en paz al diablo: Este ultimo caso del pack la verdad me impresiono bastante, porque de no tener de donde agarrarse a una solución súper practica nunca me la hubiera imaginado y menos al asesino, porque aun estando todo tan ínterconectado y tratando de hacer conjeturas, siento que fue bastante difícil este caso tato para sus personajes como para los lectores, pero eso al final hizo que fuera más interesante.
Una secuencia de libros digna de todo amante de la novela negra, un must en nuestras bibliotecas.
Review:
I remember finding this pack because I wanted to read them a long time ago and they left me impressed.
As a whole is wonderful, the audacity and the convolutedness of the cases and their
characters are as intriguing and gratifying to a restless mind as mine who loves the crime novel.
Among my favorite characters is obviously Dave Gurney and his wife Madelaine, this woman had an iron temper and Jack Hardwick that I really loved his cynicism and brilliance to think.
I know what you're thinking: in this I really liked how I played with the minds of the characters like mine, I always left you thinking about what could be happening and how it happened, the truth that until the end we discovered everything was like wao seriously the most, because the truth to have a killer who reads minds is a phenomenal concept.
Do not open your eyes: in this I am interested in how convoluted it seemed to be the case with strange tracks that seemed the other way around and several suggestions that sometimes left you in the air but that had their raison d'être, as several cases were complemented with each other in this book I found very suspicious on behalf of the author.
Leave the devil in peace: This last case of the pack the truth impressed me enough, because of not having where to grab a super practical solution I never would have imagined it and less to the murderer, because even being all so interconnected and trying to make conjectures , I feel that this case was quite difficult for his characters as well as for the readers, but that in the end made it more interesting.
A sequence of books worthy of every lover of the black novel, a must in our libraries.