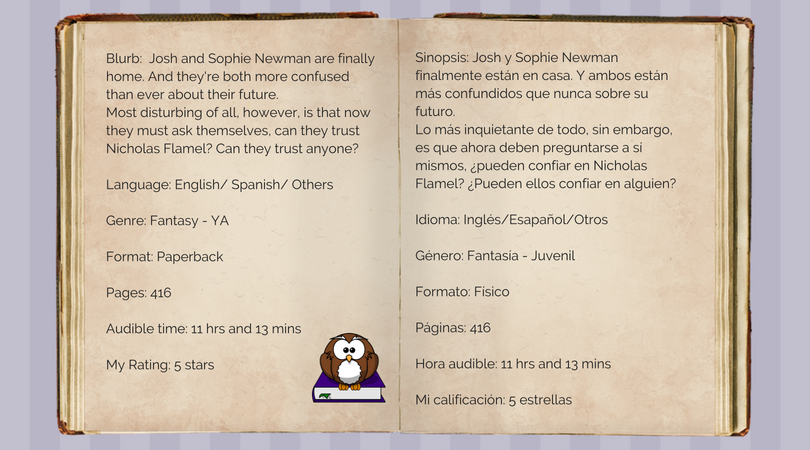 Review:
A great following to the series, the plot thickens with each new installment.
It was so interesting to discover more immortals and the location of Joan and Scatach, Morethyu was an interesting addition to the flock of characters.
I can only say that with each step the twins take everything in the story seems to gain in depth and curiosity. An amazing 4 book.
Reseña:
Un gran seguimiento de la serie, la trama se complica con cada nueva entrega.
Fue tan interesante descubrir más inmortales y la ubicación de Joan y Scatach, Morethyu fue una adición interesante a la bandada de personajes.
Solo puedo decir que con cada paso los gemelos toman todo en la historia y parece ganar en profundidad y curiosidad. Un increíble cuarto libro.