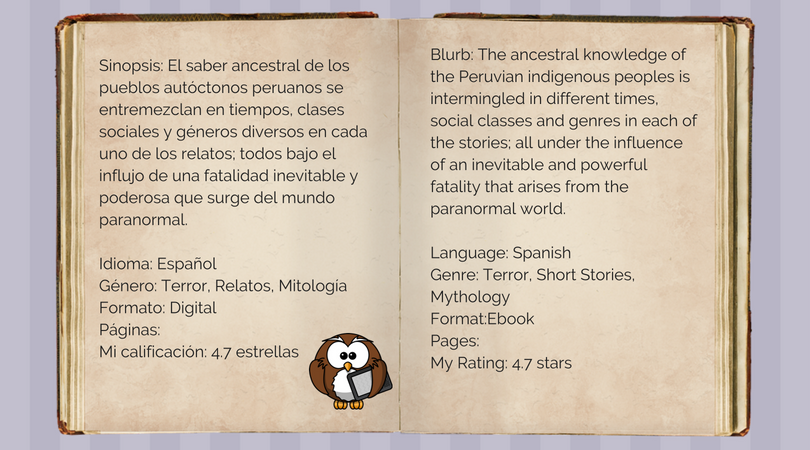 Reseña:
Este lo recibí de su autora para una reseña honesta.
La verdad las historias son muy interesantes, cada una es unica en su clase y todas parecen leyendas peruanas segun entendi o estan basadas en estas leyendas.
Me agrado que variaban en genero, algunas eran mas de terror otras tenian su toque romantico e incluso un poco de ingenuidad en algunas otras.
Los personajes todos eran distintos y complejos en sus distintas formas.
Una buena compilación de cuentos con mucho que ofrecer y con distintas temáticas para todos los lectores.
Review:
He received it from the authoress for an honest review.
The truth is that the stories are very interesting, each one is unique in its class and they all seem like Peruvian legends according to what they are based on these legends.
I liked that they varied in gender, some were more of terror others had their romantic touch and even a little ingenuity in some others.
The characters were all different and complex in their different forms.
A good compilation of stories with much to offer and with different themes for all readers.