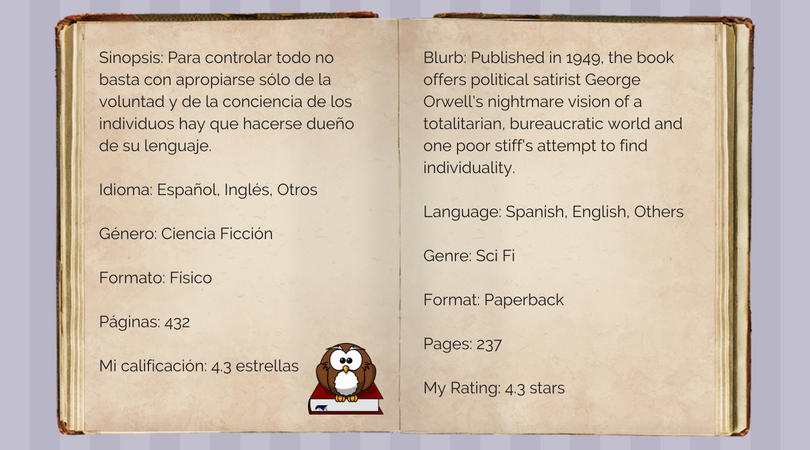 Reseña:
Wao debo decir que fue un viaje emocionante en partes, triste en ciertas cosas, y otras veces hasta insoportable.
Pero la verdad que te deja la mente tan revuelta que a veces ya no sabes que pensar.
La degradación sistematica que ocurria en oceania era tan cruel y perversa que no se como siquiera pudo llegar a imaginarse, por otro lado la similitud con algunas cosas por las que vivimos me hacen pensar si no estaremos viviendo en nuestro propio 1984 o si este no se estara avecinando.
Es una lectura llena de contradicciones obligatorias casi y que te da pie a pensar em muchas cosas que han sido o podrían llegar a ser.
Review:
Wao I must say that it was an exciting trip in parts, sad in certain things, and sometimes
even unbearable.
But the truth that leaves your mind so upset that sometimes you do not know what to think.
The systematic degradation that occurred in Oceania was so cruel and perverse that I do not know how it could even be imagined, on the other hand the similarity with some things that we live in make me think if we will not be living in our own 1984 or if this is not It will be coming.
It is a reading full of almost obligatory contradictions and that gives you the opportunity to think about many things that have been or could become.