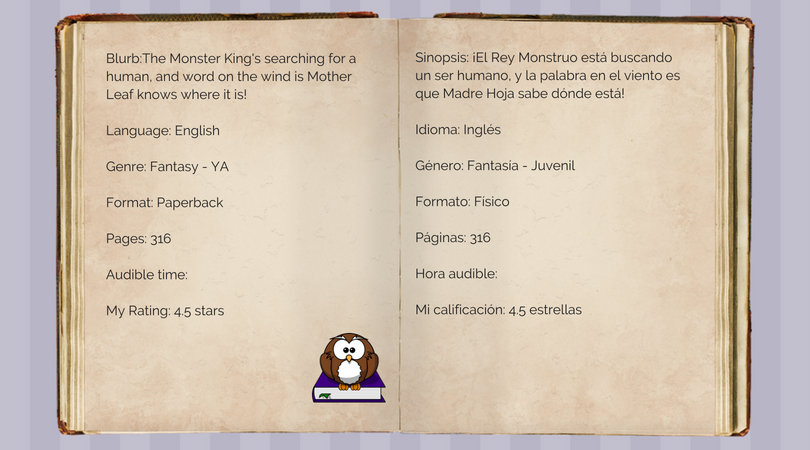 Review:
I received this book from the author for an honest review.
Since I began reading it to the end, I felt many emotions, from happiness to dread to sadness, it's truly a good written opera.
I liked the issues it treathed and the way they were exposed, it was very brilliant and the scenery was absorbing.
The characters were so amazing and complex as any human would be and the situations were as interesting and difficult as life itself is.
The ending let me wonder and a little sad too, but it too gave me hope that given the
right push people can do so much together and be better if they want.
An amazing book to read and to have on you shelf.
Reseña:
Recibí este libro del autor para una reseña honesta.
Desde que comencé a leerlo hasta el final, sentí muchas emociones, desde felicidad hasta temor y tristeza, es realmente una buena obra teatral.
Me gustaron los problemas tratados y la forma en que fueron expuestos, fue muy brillante y el paisaje fue absorbente.
Los personajes eran tan increíbles y complejos como cualquier ser humano y las situaciones eran tan interesantes y difíciles como la vida misma.
El final me dejó maravillada y un poco triste también, pero también me dio la esperanza de que, dado el impulso correcto, las personas puedan hacer tanto juntos y ser mejores si lo desean.
Un libro increíble para leer y tener en su estante.