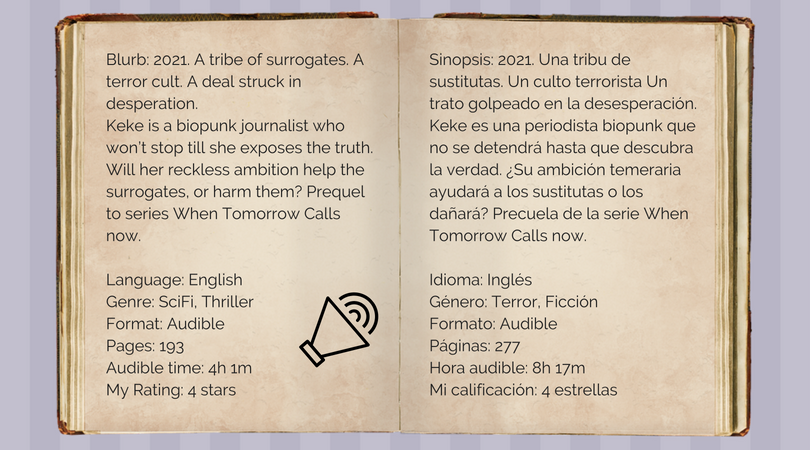 Review:
I received this book from the author for an unbiased review.
and it was so amazing, having following all the story here, it's pretty cool how everything
connects and began to have so much sense from the perspective given on the firsts books.
I discover Keke in a new light and wao it was so interesting, it did delve in various characters but Keke and Marco were the protagonists for me on this one.
a good thrill ride for anyone who likes or loves this series so much like me.
Reseña:
Recibí este libro del autor para una reseña imparcial.
Y fue tan sorprendente, después de haber seguido toda la historia hasta aquí, es genial cómo todo se conecta y comenzó a tener tanto sentido desde la perspectiva de los primeros libros.
Descubrí a Keke bajo una nueva luz y wao fue tan interesante, ahondó en varios personajes, pero Keke y Marco fueron los protagonistas para mí en este caso.
Un buen paseo emocionante para cualquier persona a la que les guste el suspenso o le guste esta serie tanto como yo.