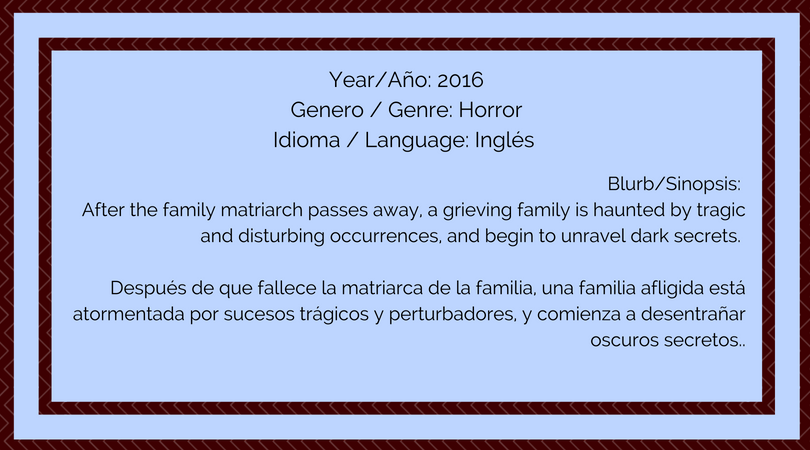 Está la agarramos casi cambiandose la cartelera y fuimos a verla super tarde porque ya era la única tanda que había, de verdad que daba miedo, al llegar no podíamos ni apagar la luz nos dejo espantadisimos.
El cómo va tratando los temas de culpa, problemas familiares y otros tantos, nos va envolviendo y nos vamos dando cuenta de que algo muy extraño pasa en este pueblo y el poco cuidado que le han puesto sus protagonistas a este hecho.
Yo la recomiendo porque aparte de valerse de elementos gráficos a la hora de asustar
tambien llega a ser muy psicologica.
We grabbed it almost changing the billboard and went to see it super late because it was the only batch there was, really it was scary, on arrival we could not even turn off the lights of how scared it left us.
The way it deals with the issues of guilt, family problems and so many others, wraps us up and we realize that something very strange is happening in this town and the carelessness that its protagonists have placed on this fact.
I recommend it because apart from using graphic elements when it comes to scare it also becomes very psychological.