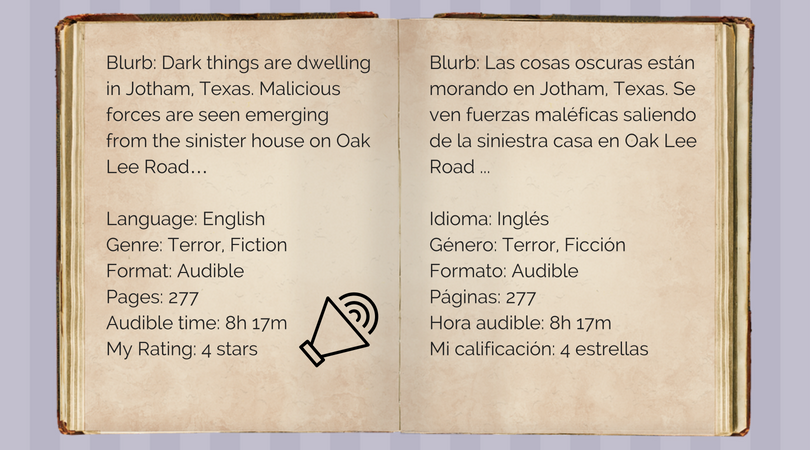 My Review:
I received this book from the narrator in exchange for an honest review.
It was pretty interesting, this one I can say it's mostly two in one.
You can say it deepens the events in the other books and explains some things we wanted to know and on the other hand it's an amazing anchor for the next book later.
I liked that it went deeper on Luna's heritage and gifts and in her personality and relations with others.
A nice story to bound them all together.
Mi Reseña:
Recibí este libro del narrador a cambio de una revisión honesta.
Fue muy interesante, esta puedo decir que es principalmente dos en uno.
Puede decir que profundiza los eventos en los otros libros y explica algunas cosas que queríamos saber y, por otro lado, es un ancla increíble para el próximo libro más adelante.
Me gustó que profundizara en el legado y los dones de Luna, en su personalidad y relaciones con los demás.
Una linda historia para unirlos a todos.