Y se nos fue Junio y llegó el momento de la recomendación mensual del calendario.
And June went flying, now it's the moment for the monthly calendar recommendation.
The Lost Daughter by Elene Ferrante
2001: A Space Odyssey by Arthur Clarke
Blankets by Craig Thompson
Orlando: A Biography by Virginia Woolf
Everything Is Illuminated by Jonathan Safran Foer
The Tiger Rising by Kate DiCamillo
The Baseball Whisperer: A Small Town Coach Who SHaped Big League Dreams by Michael Tackett
The Bluest Eye by Toni Morrison
The Golem and The Jinni by Helene Wecker
The Taming Of The Queen by Philippa Gregory
With Malice by Eileen Cook
The Girls by Emma Cline
The Excellent Lombards by Jane Hamilton
The Return: Fathers, Sons and The Land In Between by Hisham Matar
A Hundred Thousands Worlds by Bob Proehl
The Picture Of Dorian Gray by Oscar Wilde
A Spot Of Bother by Mark Haddon
I Let You Go by Clare Mackintosh
Do Androids Dream Of Electric Sheep? by Philip Dick
Kanye West Owes Me $300: And Other True Stories From A White Rapper Who Almost Made It Big by Jensen Karp
June by Miranda Beverly-Whittermore
Your Heart Is A Muscle The Size Of A Fist by Sunil Yapa
All The Bright Places by Jennifer Niven
The Killer Angels by Michael Shaara
Perfect Days by Raphael Montes
The Swans Of Fifth Avenue by Melanie Benjamin
Bueno de estos, hay varios muy interesantes y buenos, pero la verdad debo decir para mi el ganador debe ser El Retrato de Dorian Gray, lo leí en la escuela y de verdad que me encantó.
Well from all of these, they're a lot of good and interesting ones, but for me I should say that the winner should be The Picture Of Dorian Gray, I read it on school and I loved it.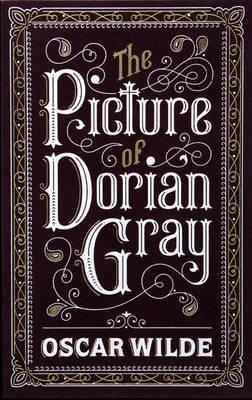 También toca el reto lector del mes, este mes era un libro de un género que no nunca he leído.  Para mí esta es difícil porque leo de todo.
Hasta hace un tiempo, un género que nunca había leído era el erótico de dinosaurios aunque de ese solo oí uno y porque estaba como de oferta y dije porque no. Supongo que este contaría?
Also I have the monthly reader challenge, this time is a genre i have never read. For me this one is difficult since I read almost everything.
Now something I tried a few months ago, that I never have read/heard before was dinosaur erotica, and I heard one since it was in sale and it went like why not. It will have to suffice I think.