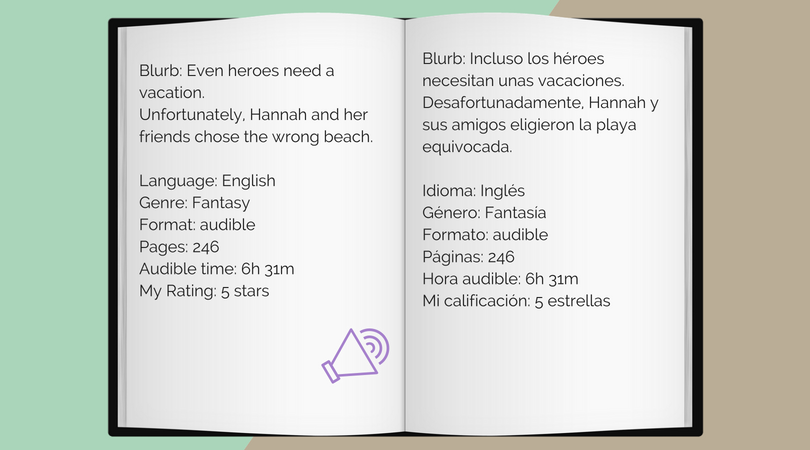 My Review:
I was glad when I heard this book.
This new arc is amazing I can't wait to hear more of this story and OMG at last my pleas were heard and they kissed it made so utterly happy.
One of the things I like more of this series is that there is drama, romance and funny things Hannah is a heroine like no other and she grow on me with every book that passes.
I hope to come back to this universe soon enough.
Mi Reseña:
Me alegré cuando escuché este libro.
Esta nueva trama es increíble. No puedo esperar para escuchar más de esta historia y,
por fin, mis súplicas se escucharon y se besaron, haciéndome completamente feliz.
Una de las cosas que más me gustan de esta serie es que hay drama, romance y cosas divertidas. Hannah es una heroína como ninguna otra y ella crece en mí con cada libro que pasa.
Espero volver a este universo lo suficientemente pronto.