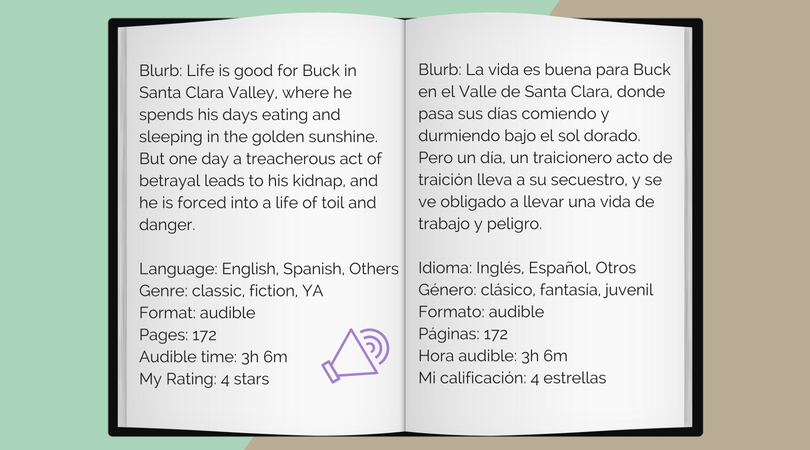 My Review:
I received this book for an honest review.
I know this one is a classic and I already know it, but hearing/reading the story for yourself it's pretty good.
Jack London was one of the firsts I think to write about animal protagonist and that is pretty fresh.
The poor Buck went through all the hells imaginable and find it's way out on the wilderness, that's pretty cool.
This one should be a must for everyone, since they will see the perspective of a dog the most loyal companion to humans.
Mi Reseña:
Recibí este libro para una reseña honesta.
Sé que este es un clásico, pero escuchar / leer la historia es bastante bueno.
Jack London fue uno de los primeros que creo que escribió con animales protagonistas y es bastante fresco.
El pobre Buck pasó por todos los infiernos imaginables y encuentra su salida en lo salvaje, lo que me pareció super interesante.
Este debe ser obligatorio para todos, ya que verán la perspectiva de un perro como él, el compañero más fiel a los humanos.