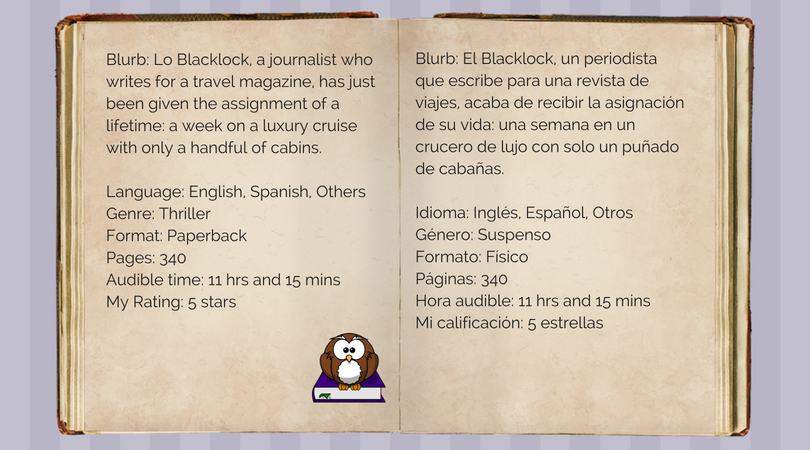 Review:
When I picked this one up for my reading circle I never tought it will be this good.
I have to say that it blow my mind, Lo was a pretty interesting non probable heroine in this book, she begins wanting to help and finds herself in so much troubles.
Jude was so sweet and loyal really I think he was a very likable character. Ben was my mini hero at the end since he helped so much and was the only one by Lo's side really in all this turmoil.
The plot twist by the end was amazing really and that ending was so perfect.
A truly masterpiece for lovers of the noir novel.
Reseña:
Cuando elegí este para mi círculo de lectura, nunca pensé que sería tan bueno.
Debo decir que me dejó alucinado, Lo era una heroína no probable bastante interesante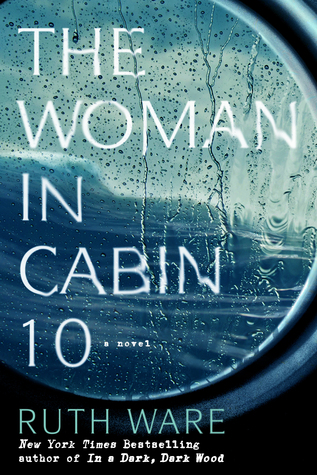 en este libro, ella comienza por querer ayudar y se encuentra un montón de problemas.
Jude era tan dulce y leal, realmente creo que era un personaje muy agradable. Ben fue mi mini héroe al final, ya que ayudó mucho y fue el único junto a Lo realmente en todo este misterio.
El giro de la trama al final fue realmente increíble y ese final fue tan perfecto.
Una verdadera obra maestra para los amantes de la novela negra.