Mis recomendaciones de películas, porque he visto varias que estan muy buenas últimamente.
My movies recommendations, since I have seen a lot of good ones lately.
Book Club
Está la verdad me encantó, es muy buena comedia y tambien te hace pensar un poco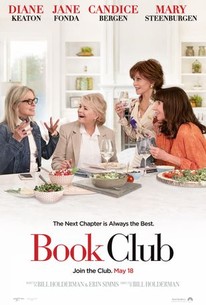 sobre las relaciones que llevas con tu pareja, con tus hijos, y con la gente a tu alrededor él como a veces tendemos a ponernos en segundo lugar en vez de atrevernos a ser felices.
A veces debemos tomar un poco mas de riesgos para llegar a esa felicidad que ansiamos y que muchas veces nos negamos a nosotros mismos.
Deadpool 2
La verdad que la precedía su fama. esta película estaba sumamente divertida, salida de
la tangente pero eso es lo que hace de deadpool una de las más taquilleras, que no se miden a la hora de hacer las cosas y el hecho de que pareciera que hablara con nosotros toda la distancia te hace sentir parte de ella.
Otra muy recomendada para ver.