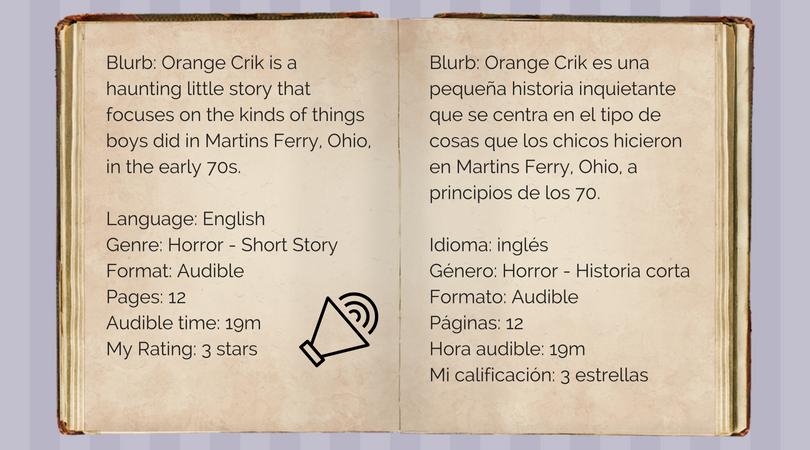 Review:
I won this one, now it's pretty interesting maybe if I read the other book I can find a little more of context but it was pretty disturbing on his own.
The idea that you can find something so troubling and disturbing somewhere in the house you live in and have to take therapy afterwards and that you can see something wrong a lot of time later when you come back to your hometown, it's pretty horrific.
Will seek more books by this author to see more disturbing and creepy stories.
Reseña:
Este me lo gane, ahora es bastante interesante sí, aunque siento que si tal vez si leo el otro libro, puedo encontrar un poco más de contexto, pero fue bastante perturbador por sí mismo.
La idea de que puedes encontrar algo tan perturbador e inquietante en algún lugar de la casa en la que vives y tienes que tomar terapia luego y que puedes ver algo mal mucho tiempo después cuando vuelves a tu ciudad natal, es bastante horrible.
Buscaré más libros de este autor para ver historias más inquietantes y espeluznantes.