Review: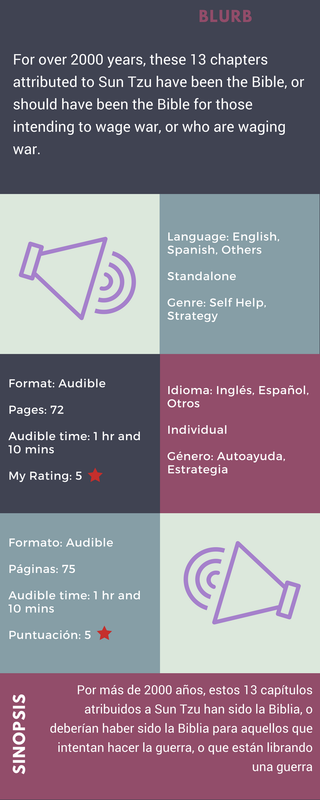 I was give this book in exchange of an honest review.
I liked it a lot, it has a lot of good principles to conquer anything you may think of if applied correctly.
I do now know why almost everyone in business and other areas use it so much, this principles are pretty much moldeable to any situation if you want to use them to several circumstances. A great book to read.
Reseña:
Me dieron este libro a cambio de una crítica honesta.
Me gustó mucho, tiene muchos principios buenos para conquistar cualquier cosa que se te ocurra si se aplica correctamente.
Ahora sé por qué casi todos en los negocios y en otras áreas lo usan tanto, estos principios son muy moldeables para cualquier situación si desean utilizarlos en varias circunstancias. Un gran libro para leer.