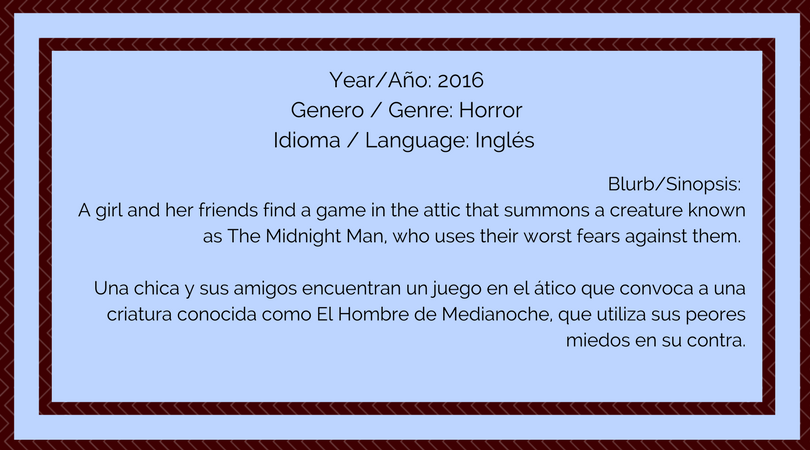 Bueno esta fui a verla porque me llamó la atención el trailer lo único malo fue que empezó muy bien y luego como que no sabes exactamente qué pensar del final, el lore
iba bastante normal hasta que de repente todo dejó de tener mucho sentido.
Agradezco que al menos trataron de mantener la historia original del midnight man y luego todo se va al sur de una forma muy peculiar la verdad.
El aspecto del monstruo fue interesante y las escenas donde te llevaba a tus pesadillas, eso fue chevere pero luego la misma historia dejaba estos huecos raros que bueno, que les puedo decir siento que esos hoyos dañaron todo al final.
Recomendaría verla en internet o en cable, más que en el cine.
Well, I went to see it because the trailer caught my attention. The only bad thing was that it started very well and then, as you do not know exactly what to think about the end, the lore was quite normal until suddenly everything stopped making a lot of sense.
I appreciate that at least they tried to keep the original story of the midnight man and then everything goes south in a very peculiar way.
The aspect of the monster was interesting and the scenes where I took you to your nightmares, that was cool but then the same story left these holes weird, well I can tell you that those holes damaged everything in the end.
I would recommend watching it on the internet or on cable, rather than in the cinema.