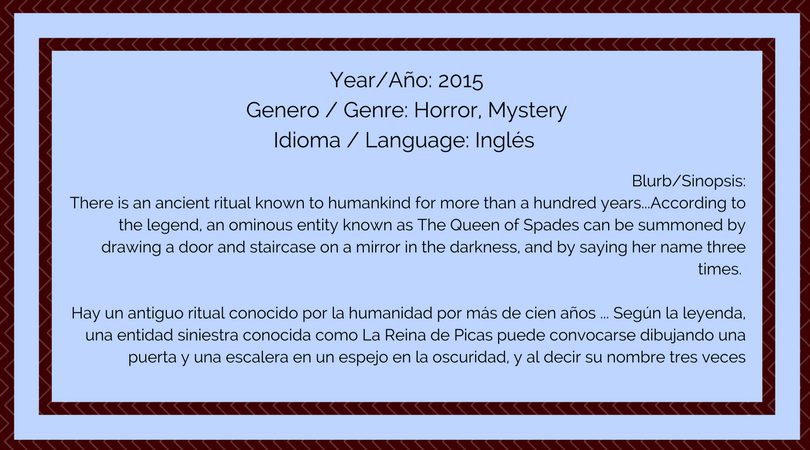 Esta la encontramos en un top y se veía interesante la sinopsis, la verdad no diría que fue lo máximo pero sí fue bastante absorbente aunque tenía sus huecos aquí y allá, la historia
me pareció que se le podía sacar más provecho pero usualmente estas películas son cortas y muy rápidas. El final me gusto porque fue bien hecho para ser abierto te deja con la incertidumbre de si seguirá pasando o se detuvo de verdad.
This is in a top and it looked interesting the synopsis, the truth would not say it was the most but it was quite absorbing but had its gaps here and there, the story I thought it could be more useful but usually these movies are short and very fast. The end I like because it was well done to be open leaves you with the uncertainty of whether it will continue to happen or really stopped.