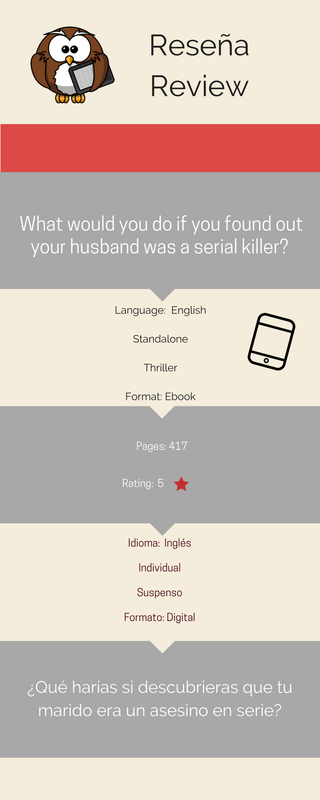 My Review: I received this one from the author for an honest review.
I really liked the plot it was an amazing rollercoaster.
Olivia surprised me since she endured so much but she also grew better from each situation.
Richard I don't know i'm conflicted about him, but I must admit he was a great portrait of what he was. And in real life I imagine that kind of people just like that.
The characters were so complex and alive that made me get lost in the story since I could feel the emotions right through them.
A perfect book to read if you like noir novels.
Mi Reseña: Recibí este libro del autor para una reseña honesta.
Realmente me gustó la trama, fue una increíble montaña rusa.
Olivia me sorprendió ya que ella soportó tanto pero también mejoró con cada situación.
Richard, no sé, estoy en conflicto con él, pero debo admitir que fue un gran retrato de lo que era. Y en la vida real me imagino a ese tipo de personas así como él.
Los personajes eran tan complejos y vivos que me hicieron perderme en la historia ya que podía sentir las emociones a través de ellos.
Un libro perfecto para leer si te gustan las novelas negras.