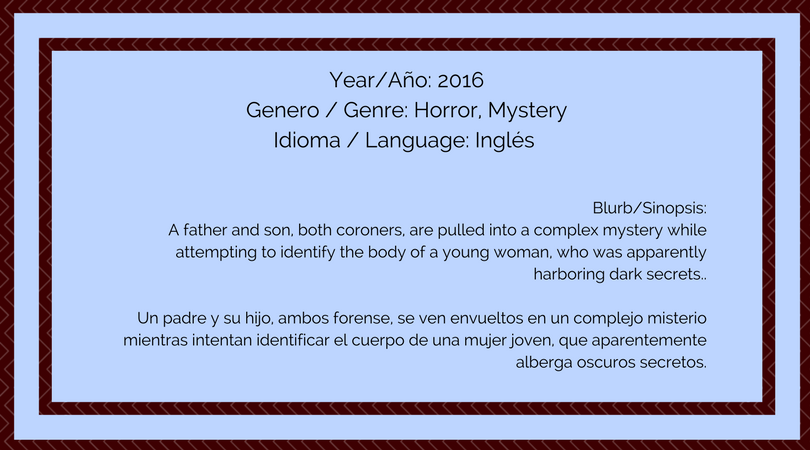 En mi opinión la película es bastante buena, se le pudo haber sacado más provecho si, pero en cierta forma se explica bastante bien, aunque ahora me gustaría ver una en la que expliquen quién era jane doe y porque termino así. El misterio se presentó bien e incluso las muertes fueron super interesantes, me encantó que fuera tan psicológica.
Algo que me agradó bastante fue el simbolismo detrás de todo el misterio de que esta chica aparentemente muerta desde hace mucho estuviera tan bien conservada, se trabajó muy bien la trama.
In my opinion the film is quite good, it could have been more profitable if, but in a way it is explained quite well, although now I would like to see one in which they explain who jane doe was and why it ended like that. The mystery was well presented and even the deaths were super interesting, I loved that it was so psychological.
Something that I liked a lot was the symbolism behind all the mystery that this apparently dead girl was so well preserved for so long, the plot worked very well.