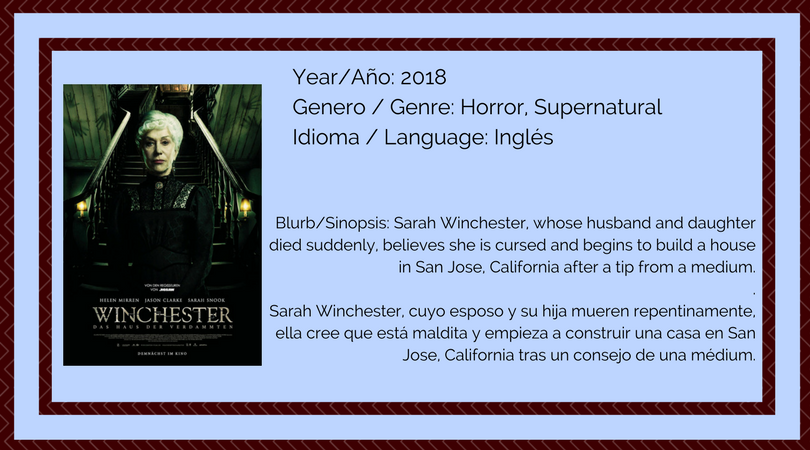 3/5 Estrellas
Esta me agrado mucho el cómo hicieron el set, siento que fue muy fiel y le añadió más cuerpo a la historia de los Winchester. De las pocas cosas que no me agradaron fue que cambiaron un poco la historia acerca de la casa.
Los efectos fueron bastante buenos, del medio hacia adelante se pusieron mejores eso si.
En un todo una buena película con suspenso, horror y acción.
I really like the way they did the set, I feel that it was very faithful and added more body to the history of the Winchester's. Of the few things that I did not like, it was that they changed the story a bit about the house.
The effects were pretty good, from the middle forward they got better.
In a whole a good movie with suspense, horror and action.