Blurb
She A soldier is summoned to the North Pole, days before the year changes, told to fix the great Clock for a celebration. He has no idea what to do.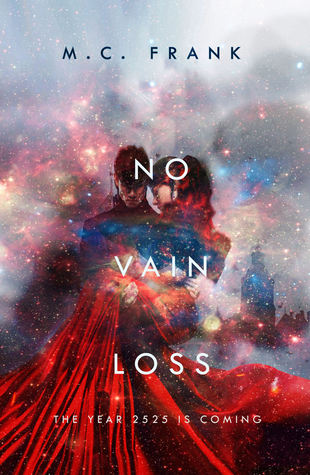 A girl, hunted for the crime of being born, almost dies out on the ice. She is rescued by the last polar bear left alive.
A library waits for them both, a library built over a span of a hundred years, forgotten in the basement of an ice shack.
The world hasn't known hunger or sickness in hundreds of years. It has also forgotten love and beauty.
This is the One World.
The year is 2524.
Inspired by the short stories of Ray Bradbury, this futuristic young adult novel in three parts is set in a world where Christmas -among other things- is obsolete and a Clock is what keeps the fragile balance of peace.
Written in three parts, this is the breathtaking story of how two unlikely people change the world, and each other, one book at a time.
In No Vain Loss, the world is on the brink of the greatest war humanity has ever known. Lives will be lost. New truths will be revealed.
Fast, Futuristic, Creative. -Yesha, Books Teacup and Reviews
My new obsession and yours too! No Ordinary Star reads like a love letter to humanity. -S. E. Anderson, author of Starstruck
This book is magic. -Alex Rowe, @captain.valour
I fell head-over-heels in love! -Drew C.
Oh, how I've already fallen in love with our two main characters, tin solider and match girl. -Rebecca Ravenwas never supposed to be the sacrifice…
Language
English
Series
No ordinary star – book 3
Genre
fantasy, sci-fi, YA
Reading Format
Pages
230 pages
Review
I received this book for an honest review.
now I have reviewed all the serie and it's so hearthwarming and beautiful.
you grow with astra and felix, and it makes you feel so proud when you see how far they have come.
I really liked this book, it's a tale of courage and doing the right thing even when everyone tells you, you are wrong and try to silence you as a human being.
it was the perfect ending for this book series, it's such an encouraging love story.
Rating
Sinopsis
Ella Un soldado es convocado al Polo Norte, días antes de que cambie el año, le dijo que arreglara el gran Reloj para una celebración. No tiene ni idea de qué hacer.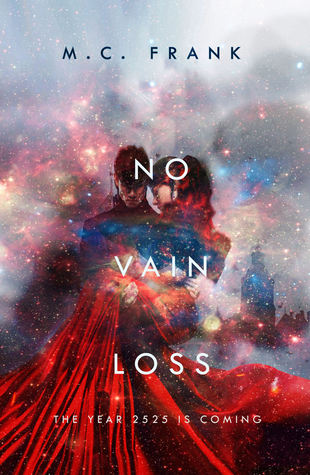 Una niña, cazada por el crimen de haber nacido, casi muere en el hielo. Ella es rescatada por el último oso polar que quedó vivo.
Una biblioteca los espera a ambos, una biblioteca construida en un lapso de cien años, olvidada en el sótano de una choza de hielo.
El mundo no ha conocido el hambre o la enfermedad en cientos de años. También ha olvidado el amor y la belleza.
Este es el Mundo Único.
El año es 2524.
Inspirado en los cuentos de Ray Bradbury, esta novela juvenil futurista en tres partes está ambientada en un mundo donde la Navidad -entre otras cosas- está obsoleta y un Reloj es lo que mantiene el frágil equilibrio de la paz.
Escrito en tres partes, esta es la impresionante historia de cómo dos personas inverosímiles cambiar el mundo, y cada uno, un libro a la vez.
En No Vain Loss, el mundo está al borde de la mayor guerra que la humanidad haya conocido. Vidas se perderán. Nuevas verdades serán reveladas.
Rápido, Futurista, Creativo. -Yesha, Libros Teacup y Comentarios
¡Mi nueva obsesión y la tuya también! Ninguna estrella ordinaria lee como una carta de amor a la humanidad. -S. E. Anderson, autor de Starstruck
Este libro es mágico. -Alex Rowe, @ capitán.valor
Me caí de cabeza en los talones en el amor! -Drew C.
Oh, cómo ya me he enamorado de nuestros dos personajes principales, soldado de estaño y chica de fósforos. -Rebecca Raven nunca se suponía que fuera el sacrificio …
Idioma
Inglés
Serie
Ninguna estrella ordinaria – libro 3
Género
fantasía, ciencia ficción, juvenil
Formato de Lectura
Páginas
230 páginas
Reseña
Recibí este libro para una reseña honesta.
ahora he reseñado toda la serie y es tan linda y hermosa.
creces con Astra y Felix, y te hace sentir tan orgulloso cuando ves lo lejos que han llegado.
Me gustó mucho este libro, es un cuento de coraje y hacer lo correcto incluso cuando todo el mundo te dice que estás equivocado y tratan de silenciarte como ser humano.
fue el final perfecto para esta serie de libros, es una historia de amor tan alentadora.
Calificación