A little of my TBR pile titles – Un par de los libros en mi pila de TBR
Welcome to the Pendleton. Built as a tycoon's dream home in the 1880s and converted to luxury condominiums not quite a century later, the Gilded Age palace at the summit of Shadow Hill is a sanctuary for its fortunate residents. Scant traces remain of the episodes of madness, suicide, mass murder—and whispers of things far worse—that have scarred its grandeur almost from the beginning.
But now inexplicable shadows caper across walls, security cameras relay impossible images, phantom voices mutter in strange tongues, not-quite-human figures lurk in the basement, elevators plunge into unknown depths. With each passing hour a terrifying certainty grows: Whatever drove the Pendleton's past occupants to their unspeakable fates is at work again. And as nightmare visions become real, as a deadly tide begins to engulf them, the people at 77 Shadow Street will find the key to humanity's future . . . if they can survive to use it.
698 pages, English.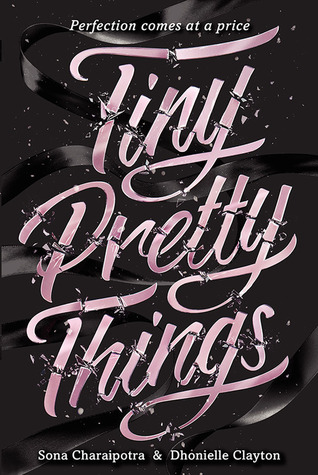 Gigi, Bette, and June, three top students at an exclusive Manhattan ballet school, have seen their fair share of drama. Free-spirited new girl Gigi just wants to dance—but the very act might kill her. Privileged New Yorker Bette's desire to escape the shadow of her ballet star sister brings out a dangerous edge in her. And perfectionist June needs to land a lead role this year or her controlling mother will put an end to her dancing dreams forever. When every dancer is both friend and foe, the girls will sacrifice, manipulate, and backstab to be the best of the best.
448 pages, English.
When Alison first read the chain letter signed "Your Caretaker," she thought it was some terrible sick joke. Someone, somewhere knew about that awful night when she and six other friends committed an unthinkable crime in the desolate California desert. And now that person was determined to make them pay for it.One by one, the chain letter was coming to each of them … demanding dangerous, impossible deeds… threatening violence if the demands were not met. No one out of the seven wanted to believe that this nightmare was really happening to them. Until the accidents started happening — and the dying…
503 pages, English.
A soldier is summoned to the North Pole, days before the year changes, told to fix a the great Clock for a celebration. He has no idea what to do.
A girl, hunted for the crime of being born, almost dies out on the ice. She is rescued by the last polar bear left alive.
A library waits for them both, a library built over a span of a hundred years, forgotten in the basement of an ice shack.
The world hasn't known hunger or sickness in hundreds of years. It has also forgotten love and beauty.
The year is 2525.
Inspired by the short stories of Ray Bradbury, this futuristic novel is set in a world where Christmas -among other things- is obsolete and a Clock is what keeps the fragile balance of peace.
Written in three installments, this is the breathtaking and sensual story of how two unlikely people change the world, and each other, one book at a time.
Immerse yourself into the icy cold world of this scorching hot new novel.
In No Plain Rebel, Felix finds out the truth.
Or so he thinks. He's trying to come to terms with that, as well as with the fact that the Clockmaster's shack has been discovered by his fellow-soldiers, but he can't exactly concentrate. The match girl's fiery curls appear before his eyes every ten seconds, distracting him, and then he starts talking to her in his head.
Because she's no longer there.
The Stadium is looming in the distance.
It's ten heartbeats to midnight.
english.