Blurb
A soldier is summoned to the North Pole, days before the year changes, told to fix the great Clock for a celebration. He has no idea what to do.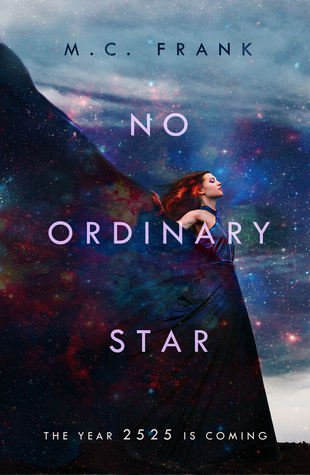 A girl, hunted for the crime of being born, almost dies out on the ice. She is rescued by the last polar bear left alive.
A library waits for them both, a library built over a span of a hundred years, forgotten in the basement of an ice shack.
The world hasn't known hunger or sickness in hundreds of years. It has also forgotten love and beauty.
The year is 2525.
Inspired by the short stories of Ray Bradbury, this futuristic novel is set in a world where Christmas -among other things- is obsolete and a Clock is what keeps the fragile balance of peace.
Written in three installments, this is the breathtaking and sensual story of how two unlikely people change the world, and each other, one book at a time.
Immerse yourself into the icy cold world of this scorching hot new novel.
Language
English
Series
No Ordinary Star – Book 1
Genre
Dystopian, Sci-Fi, YA
Reading Format
Pages
150 pages
Review
It was a very interesting tale really, at the beginning I didn't think I understood all, but when you begin to progress more and more in the story and connecting all the dots together and see the change in the characters and all you begin to understand the kind of world they live in.
The plot was super distopian a thing I love above all else and something I liked about this is that you can see it happening in a future, it's a plausible story in some manner and that gives it a lot of relevance.
The characters are like a rose on this one, specially Felix, he was closed but by the end of the plot he is blooming and doing the unthinkable and the change for him is gradually and fast at the same time since he has to adapt quickly to survive.
Astra character was so full of live and mysterious, but when you see the injustices in this world, you begin to feel a little bad for her, since she doesn't carry any guilt but is treated poorly just because of her gender.
I think the second installment will be as good at this one, so I can't wait to read it.
Rating
Sinopsis
Un soldado es convocado al Polo Norte, días antes de que cambie el año, le dijo que arreglara el gran Reloj para una celebración. No tiene ni idea de qué hacer.
Una niña, cazada por el crimen de haber nacido, casi muere en el hielo. Ella es rescatada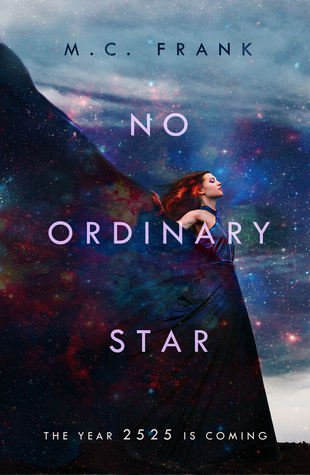 por el último oso polar vivo.
Una biblioteca los espera a los dos, una biblioteca construida en un lapso de cien años, olvidada en el sótano de una choza de hielo.
El mundo no ha conocido el hambre o la enfermedad en cientos de años. También ha olvidado el amor y la belleza.
El año es 2525.
Inspirado por los cuentos de Ray Bradbury, esta novela futurista se establece en un mundo donde la Navidad -entre otras cosas- es obsoleta y un Reloj es lo que mantiene el frágil equilibrio de la paz.
Escrito en tres versiones, esta es la historia impresionante y sensual de cómo dos personas inverosímiles cambiar el mundo, y cada uno, un libro a la vez.
Sumérgete en el mundo helado de esta novela caliente y abrasadora.
Idioma
Inglés
Serie
Una estrella no ordinaria – Libro 1
Género
Juvenil, Ciencia ficción, Distópico
Formato de Lectura
Páginas
150 páginas
Reseña
Fue una historia muy interesante en realidad, al principio no pienso que entendí todo, pero cuando empiezas a progresar más y más en la historia y a conectar todos los puntos juntos y ves el cambio en los personajes y todo lo demás empiezas a entender el tipo de mundo en que viven.
La trama fue super distópica una cosa que me encanta por encima de todo y algo que me gustó de esta historia es que es un futuro posible quizás, es una historia plausible de alguna manera y eso le da mucha relevancia.
Los personajes son como una rosa en este, especialmente Félix, estaba cerrado, pero al final de la trama está floreciendo y haciendo lo impensable y el cambio para él es gradual y rápido al mismo tiempo ya que tiene que adaptarse rápidamente para sobrevivir.
El personaje de Astra estaba tan lleno de vida y misterio, pero cuando ves las injusticias en este mundo, empiezas a sentirte un poco mal por ella, ya que no tiene ninguna culpa pero es maltratada sólo por su género.
Creo que la segunda entrega será tan buena en ésta, así que no puedo esperar a leerla.
Calificación