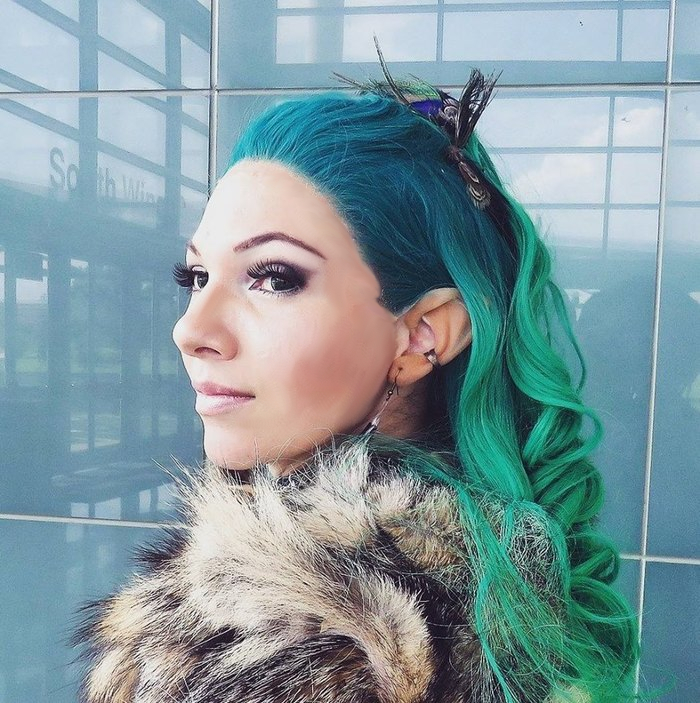 Tell us a little about yourself and your background?
I've moved around a lot—lots of homes and lots of schools—within the Ohio, Arizona, and Wisconsin triangle. Such experiences really helped shape my motivations, independence, and hobbies—but most of all, my writing. I used to be more excited about getting a stack of college ruled notebooks than a video game. I was always seen carrying around a big purse with a notebook rolled up inside—and there was no place I didn't write in—bathrooms wholly included. XD It was only in my late teen years that I started to use the computer to write and that's when The Kings series really took off!
Which writers inspire you?
Almost every author I read offers inspiration, but I am most excited to work on my own novels after reading a few sentences by Nancy Berberick or Douglas Niles. Their writing style just tickles my imagination!
Have you written any other novels in collaboration with other writers?
When I was a teen, I use to write with a few gals. One in particular was a very talented woman!—but ultimately, my goals and aspirations sent me on a path to write on my own.
When did you decide to become a writer?
Seven. Which may explain my particular fondness for the number. I mean, at that age I also wanted to be a paleontologist, a zoologist, a marine biologist, an archeologist… I could go on. XD But as other job aspirations fell away, "the writer" never did.
Do you write full-time or part-time?
I write full-time, surrounded by a sea of lovely tabbies.
Do you work to an outline or plot or do you prefer just see where an idea takes you?
I used to just let the ideas take me wherever, but I now find a more structured outline achieves the most satisfying result. My characters still fully control the story, but I prefer to know where I am headed before I put my fingers to the keyboard.
Do you have a strategy for finding reviewers?
It's a super special secret… Google…. XD
What are your thoughts on good/bad reviews?
There is always something to learn from good and bad reviews.
I am always so touched and excited to receive good reviews—not as a form of flattery but as a total geek who is so excited to have something to geek out about with someone else. Granted, many reviewers never contact me personally, but when they do, I'm like a kid in a candy shop.
As for criticism: some of it I agree with, and I am thrilled to absorb, consider, and learn from it. And for the criticism I disagree with, I let it roll off my shoulders. My work isn't going to please everyone—if it did, I'd certainly be the first!
How can readers discover more about you and you work?
My twitter @JJ_Sherwood and the series website, www.StepsofPower.com.
Any Comments for the Blog readers?
Any feedback for me or the blog?
I love your blog! I love how you really get into expressing your opinions and excitements and hopes—as someone who loves to geek out with fellow book lovers, it's so much fun to read reviews that reflect such excitement! (And shipping characters? Always the best. XD)