Friday Face-Off is an idea originally thought up by Books By Proxy which I stole from the fantastic Books and Beyond Reviews.
The idea originally was to compare UK and US covers based on an assigned theme each week and choose the winning cover. I will be twisting it slightly: not specifically US and UK covers, just different editions.
Friday Face-Off es una idea originalmente pensada por Books By Proxy que vi y quise hacer del super blog de Book and Beyond Reviews.
La idea originalmente era comparar las portadas del Reino Unido y de los Estados Unidos sobre la base de un tema asignado cada semana y elegir la portada ganadora. Voy a ser torcer ligeramente: no específicamente EE.UU. y Reino Unido cubre, sólo diferentes ediciones.
This week's theme or feature is "book or books" and the quote with it is "A room without books is like a body without a soul."
El tema o portada de esta semana es "libro o libros" y la cita con él es "un cuarto sin libros es como un cuerpo sin alma "
And searching for this week theme found this beautiful book with an enticing cover and story.
Y buscando el tema de esta semana encontré este libro hermoso con una portada interesante y una historia aun mas apetecible.
Cover A
Cover B
Cover C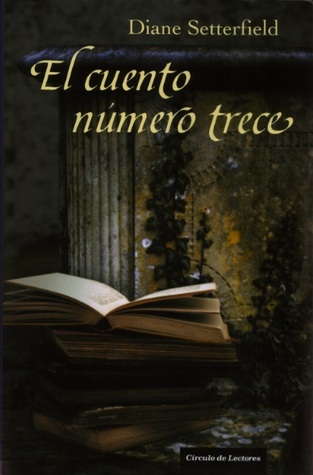 Cover D
Cover E
Cover F
For me this week winner is A, it's just so cute that one, I dunno it has something magical about it.
let me know in the comments what you think, which one you liked more and why?
Para mi el ganador de esta semana es A, simplemente es linda, no se pero siento que hay algo mágico acerca de esa portada.
déjenme saber en los comentarios que piensan, cual les gusto mas y porque?
Next week will be looking for a cover featuring a hotel: "Welcome to the Hotel California! Such a lovely place. Such a lovely face. Plenty of space at the Hotel California."
La próxima semana estaremos buscando una portada con un hotel: "¡Bienvenido al Hotel California! Un lugar muy encantador. Una cara tan encantadora. Un montón de espacio en el Hotel California. "