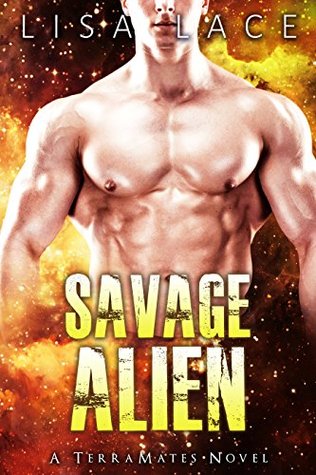 Blurb
Michelle's dating a movie star and from the outside, her life looks glamorous. But she wants something more. At night, Michelle has dreams about an alien. She can't believe how handsome he is and lets him do unspeakable things to her. After all, it's just a dream, right?
She's surprised when the alien appears out of nowhere. When she's at TerraMates, the intergalactic mail-order bride agency, Caspian Coore walks into the room, looking for some oversized parts to fix his spaceship. Everything's bigger about these aliens.
Michelle had her future planned out, and a large, stern alien warrior isn't supposed to be part of it. Besides, Caspian is a Yarian. They're always promiscuous and love to party. Yarians only make an exception if they find their flaura…their eternal soul mate. Michelle's definitely not Caspian's flaura. She won't let him penetrate her defenses.
Or will she?
This story takes place in the TerraMates universe, but can be read as a standalone novel.
Language
English
Series
Terramates – book 12
Reading Format
Audiobook
Review
it was so cool, for me this one had the perfect balance of romance, action and intrigue. cass was so interesting and loyal, liked him and michelle was pretty independent I liked that she tried everything to try save a relationship but the way she ended up with cass, perfect.
and all the yarian conspiracies and such truly added body to the plot.
Rating
Sinopsis
Michelle está saliendo con una estrella de cine y desde el exterior, su vida parece glamorosa. Pero ella quiere algo más. Por la noche, Michelle tiene sueños con un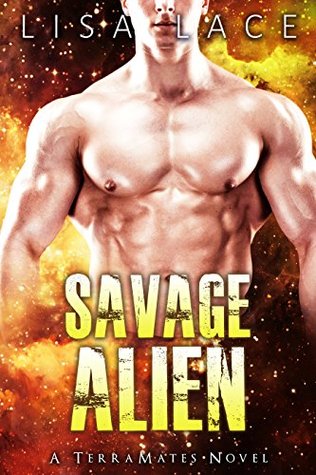 extraterrestre. No puede creer lo guapo que es y le permite hacer cosas indescriptibles para ella. Después de todo, es sólo un sueño, ¿verdad?
Ella se sorprende cuando el alienígena aparece de la nada. Cuando está en TerraMates, la agencia intergaláctica de novias por correo, Caspian Coore entra en la habitación, buscando algunas piezas de gran tamaño para arreglar su nave espacial. Todo es más grande sobre estos alienígenas.
Michelle tenía planeado su futuro, y no se supone que un guerrero extranjero grande y severo sea parte de él. Además, Caspian es un Yarian. Siempre son promiscuos y aman a la fiesta. Los yariós sólo hacen una excepción si encuentran su flaura … su alma gemela eterna. Michelle definitivamente no es flaura de Caspian. Ella no le dejará penetrar sus defensas.
¿O lo hará?
Esta historia tiene lugar en el universo TerraMates, pero puede leerse como una novela independiente.
Idioma
Inglés
Serie
Terramates – Libro 12
Formato de Lectura
Audio libro
Reseña
Era tan genial, para mí este tenía el equilibrio perfecto de romance, acción e intriga. Cass fue tan interesante y leal, me gustó y michelle era bastante independiente me gustó que ella intentó todo para tratar de salvar una relación, pero la forma en que terminó con cass, perfecto.
Y todas las conspiraciones yarianas le dan cuerpo a la trama realmente.
Calificación