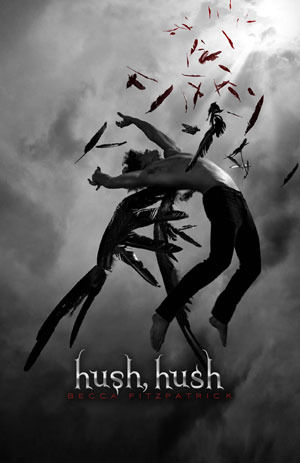 Blurb:
Romance was not part of Nora Grey's plan. She's never been particularly attracted to the boys at her school, no matter how hard her best friend, Vee, pushes them at her. Not until Patch comes along. With his easy smile and eyes that seem to see inside her, Patch draws Nora to him against her better judgment.
But after a series of terrifying encounters, Nora's not sure whom to trust. Patch seems to be everywhere she is and seems to know more about her than her closest friends. She can't decide whether she should fall into his arms or run and hide. And when she tries to seek some answers, she finds herself near a truth that is way more unsettling than anything Patch makes her feel.
For she is right in the middle of an ancient battle between the immortal and those that have fallen – and, when it comes to choosing sides, the wrong choice will cost Nora her life.
Series: first of 4 books
Review:
It was super interesting, will see when can I pick the other 3, the story was super cool not your typical fallen angel story at least on my view, I liked it a lot.
Patch is crazy jaja I love it and I love that and Nora not being a defenseless girl but an intuitive one was cool too, she does have some vulnerability things but who doesn't.
I really like Becca style to tell stories she hook you up pretty fast and maintain you on edge and wanting more.
Sinopsis:
Nora Grey, una alumna aplicada en busca de una beca para la universidad, vive con su madre viuda en una granja a las afueras de Pórtland, Maine. Cuando Patch se convierte en su nuevo compañero de instituto, Nora siente a la vez atracción y repulsión hacia este extraño personaje que parece tener acceso a sus pensamientos. Luego se entera de que Patch es un ángel caído que quiere convertirse en humano. Nora está bajo su control, pero hay también otras fuerzas en juego y de repente se encuentra viviendo hechos inexplicables y en medio de una situación muy peligrosa.
Serie: primero de 4
Reseña:
Fue súper interesante, voya ver cuando me puedo comprar los otros 3, la historia era super cool no es la típica historia del ángel caído al menos en mi opinión, me gustó mucho.
Patch esta demente jaja me encanta y lo ame que Nora no ser una niña indefensa sino una chica intuitiva también era muy agradable, ella tiene algunos momentos de vulnerabilidad, pero quien no los tiene.
Me gusta mucho el estilo de contar historias de Becca te cautiva bastante rápido y te mantienen al filo y con ganas de más.