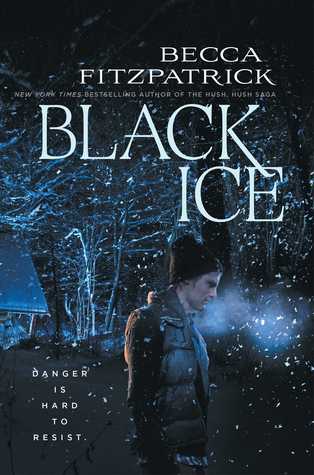 Blurb
Danger is hard to resist in this sexy thriller from Becca Fitzpatrick, the New York Times bestselling author of the Hush, Hush saga.
Britt Pheiffer has trained to backpack the Teton Range, but she isn't prepared when her ex-boyfriend, who still haunts her every thought, wants to join her. Before Britt can explore her feelings for Calvin, an unexpected blizzard forces her to seek shelter in a remote cabin, accepting the hospitality of its two very handsome occupants—but these men are fugitives, and they take her hostage.
Britt is forced to guide the men off the mountain, and knows she must stay alive long enough for Calvin to find her. The task is made even more complicated when Britt finds chilling evidence of a series of murders that have taken place there…and in uncovering this, she may become the killer's next target.
But nothing is as it seems, and everyone is keeping secrets, including Mason, one of her kidnappers. His kindness is confusing Britt. Is he an enemy? Or an ally?
"Rife with psychological twists exploring themes of revenge, misogyny, and familial duty" (Publishers Weekly), Black Ice is New York Times bestselling author Becca Fitzpatrick's riveting romantic thriller set against the treacherous backdrop of the mountains of Wyoming. Falling in love should never be this dangerous…
pages: 400
language: English, spanish
genre: drama, romance, suspense
Review:
it was an amazing book I truly loved it, romance, intrigue and danger everything I like in a book, this one was the first book of Becca I read and I'm glad I did, it was so interesting and adrenaline filled.
the plot made my mind work over hours trying to find out the truth on this but I do feel something was overlooked I don't know if it was only me but it will be with me to ask later.
I really liked Jude and Britt characters they were so interesting and full of life, i'm glad they could work together like they did, Calvin is another story completely but well as long as Korbie I don't know I feel something on her wasn't right at some point.
Long story short I did enjoy a lot this book, so onward with dangerous lies now.
Sinopsis:
Britt ha estado entrenando duro para una excursión a las montañas en lo que será su viaje de fin de curso con Korbie, su mejor amiga y hermana de su ex novio, Calvin. De pronto, este se suma al plan de las chicas, y Britt se da cuenta de que aún no ha superado la relación que mantuvo con él y quizá no esté lista para su compañía. Pero antes de que tenga tiempo de explorar sus sentimientos hacia Calvin, una tormenta de nieve obliga a Britt y a Korbie a buscar refugio en una remota cabaña, cuyos dos ocupantes las toman inesperadamente como rehenes. Para salvar sus vidas, Britt acepta hacer de guía para ellos y sacarlos de la cordillera. ¿Logrará Britt salir con vida? ¿Llegará Calvin a tiempo de salvarla? ¿Serán los secuestradores de las chicas responsables de los asesinatos que vienen produciéndose en la región?
páginas: 400
idioma: inglés, español
género: drama, suspenso, romance
Reseña:
fue un libro sorprendente que realmente amé, romance, intriga y peligro todo lo que me gusta en un libro, éste fue el primer libro de Becca que he leído y estoy contenta de haberlo hecho, era tan interesante y lleno de adrenalina.
la trama hizo que mi mente trabajara horas extras tratando de averiguar la verdad en esto, pero sí siento que algo se pasó por alto no se si solo fui yo pero ya me tocara preguntar después.
Me gustaron mucho los personajes de Jude y Britt eran tan interesante y llenos de vida, me alegro de que pudieran trabajar juntos como lo hicieron, Calvin es otra historia completamente, pero estuvo bien, en cuanto a Korbie no sé siento que no estaba bien algo en ella.
Larga historia corta me gusto mucho este libro, ahora a seguir con mentiras peligrosas.