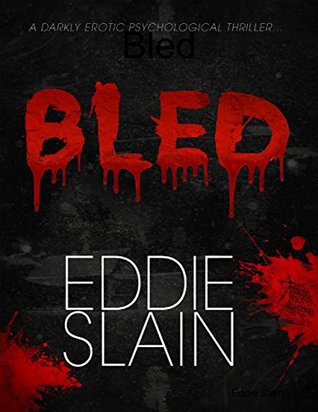 This book was recommended to me by a friend.
Well it was pretty good actually, the mystery it pretty awesome and all the turns this books takes make you wonder if you're sane or just lost it.
Some Spoilers ahead, I tried it to be the less spoilery I could =)
Cassie was an interesting character, a little bitchy maybe but strong that redeemed her a little, Frank wao the man was insane he was too intense for my likes and well he somehow deserved what he got, and then we have James a man that you think was normal and then everything went wrong.
I disliked some things, but those were my personals problems, usually I don't like sex scenes so rough and well that had me having a love / hate relation with the book.
know if you can dismiss or like those intense sex scenes you should try the book, it will hook you with the mystery of what is happening, why and who is pulling the strings, nothings is as it seems and you will gasp at the end of this story since it's so unexpected.
Este libro me lo recomendó una amiga.
Bueno, fue bastante bueno en realidad, el misterio es bastante impresionante y todos los giros que da este libro toma hacer que te preguntes si estás sano o si simplemente te volviste loco.
Algunos Spoilers adelante, intenté que fuera lo menos posible =)
Cassie era un personaje interesante, un poco perra tal vez pero fuerte, creo  que eso la redimió un poco, Frank wao el hombre estaba loco era demasiado intenso para mis gustos y así de alguna manera merecía lo que le paso, y luego tenemos a James un hombre que piensas era normal y luego todo salió mal.
No me agradaron algunas cosas, pero eso ya fue por mis gustos personales, por lo general no me gustan las escenas de sexo tan duro y eso me mantuvo en  una relación de amor / odio con el libro.
Si puedes ignorar las escenas de sexo intenso creo que deberías tratar el libro, te enganchara con el misterio de lo que está pasando, por qué y quién está moviendo los hilos, nada es lo que parece y ahogaras un respiro al final de esta historia ya que es tan inesperado.